Afgelopen weekend was het vaderdag. Wat geef je als vaderdag cadeau? Wat is het voor een dag in jouw gezin? Vaderdag was een dag waarbij in mijn gezin niet echt werd stilgestaan. Mijn ouders waren an mening dat elke dag vaderdag of moederdag was! En bij mijn lief was dat ook zo. In ons eigen gezin zijn dan ook de enige cadeautjes datgene wat de kinderen op school maken. En dat is elk jaar een leuke verrassing. 
Wel een vaderdag cadeau
Amber wilde samen met haar broer Jasper en zusje Fleur hun vader een mooi portret van hun drieën cadeau doen. Dus het plan was om in aller grootste geheim een avond op pad te gaan. Alhoewel op dé avond vaders de boel verstoorde door eerder thuis te komen dan gedacht. Dus met allerlei smoesjes maakten wij haast om weg te komen. Wij zijn naar Westbroek gereden, naar het Bertus pad, waar Amber en ik wel eens eerder foto's gemaakt hebben. Het is een prachtig stukje natuur en tot mijn blijdschap waren de grassen behoorlijk hoog geworden. Dat maakt voor prachtige plaatjes. Alhoewel ik het helemaal niet erg had gevonden als er klaprozen of gele bloemen tussen hadden gestaan, maar wellicht kan iemand daar nog eens de natuur een handje helpen!
Het is leuk om te zien hoe ze met elkaar omgaan. Volgens mij heeft Fleur een hele lieve zus en een lieve stoere broer, en het is duidelijk te merken dat ze dol op elkaar zijn. Amber die binnenkort gaat samenwonen met haar vriend wilde ook heel graag een foto met hun vieren zodat ze dat als aandenken in haar nieuwe huis kan zetten. En moeders had ook nog een verzoek, namelijk een aparte foto van alle drie de kinderen. Volgens mij allemaal aardig gelukt, toch?!
Dit was hun vaderdag cadeau voor hun vader 🙂
En dan nu de rest van de foto's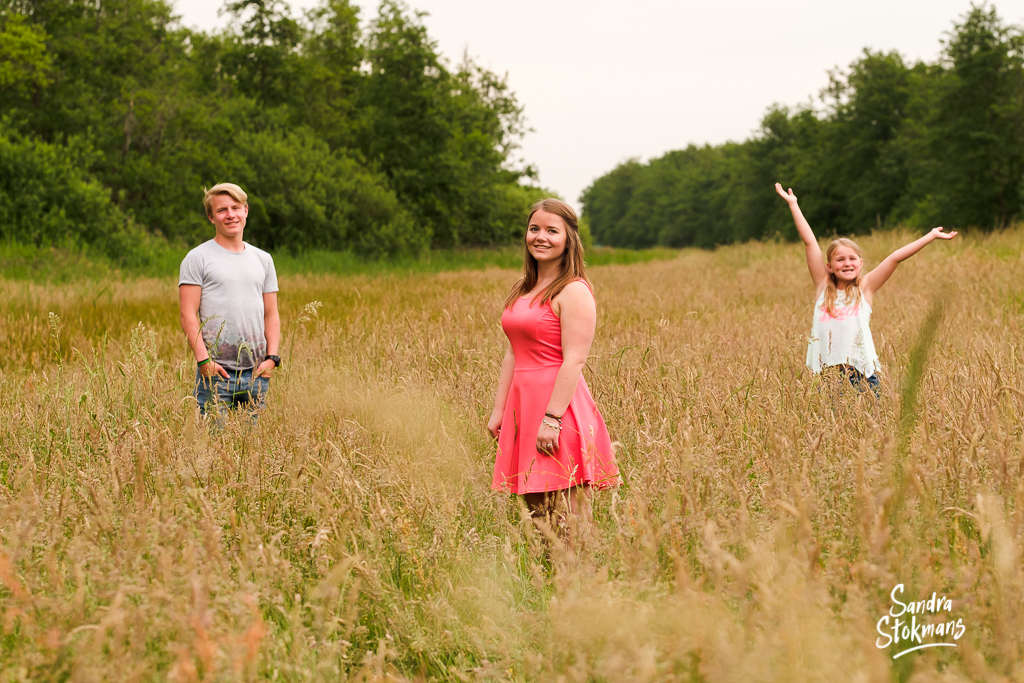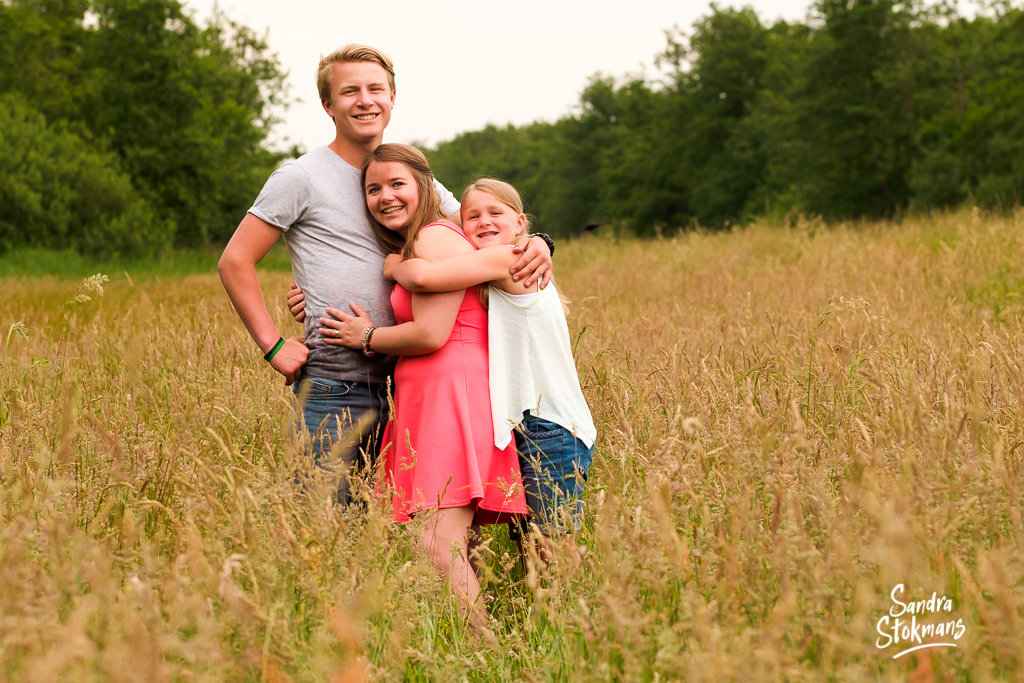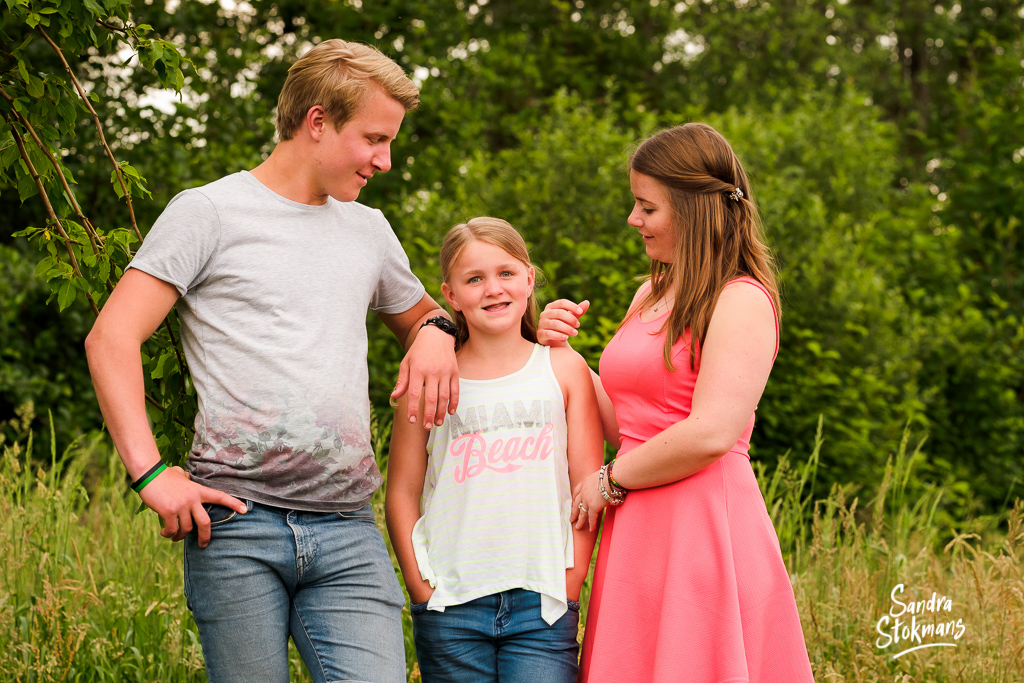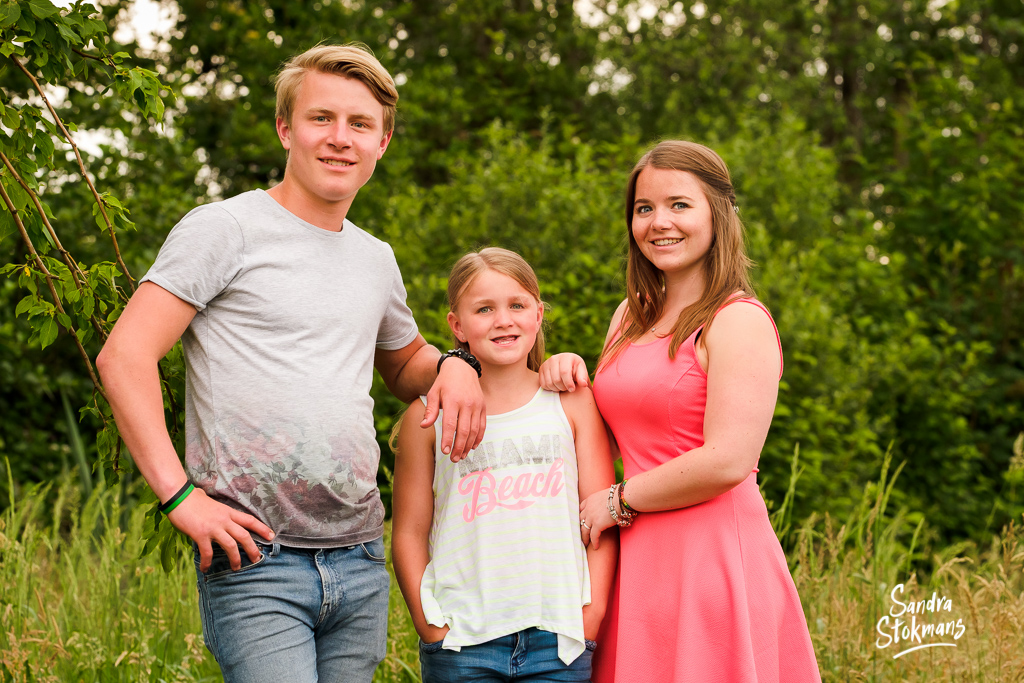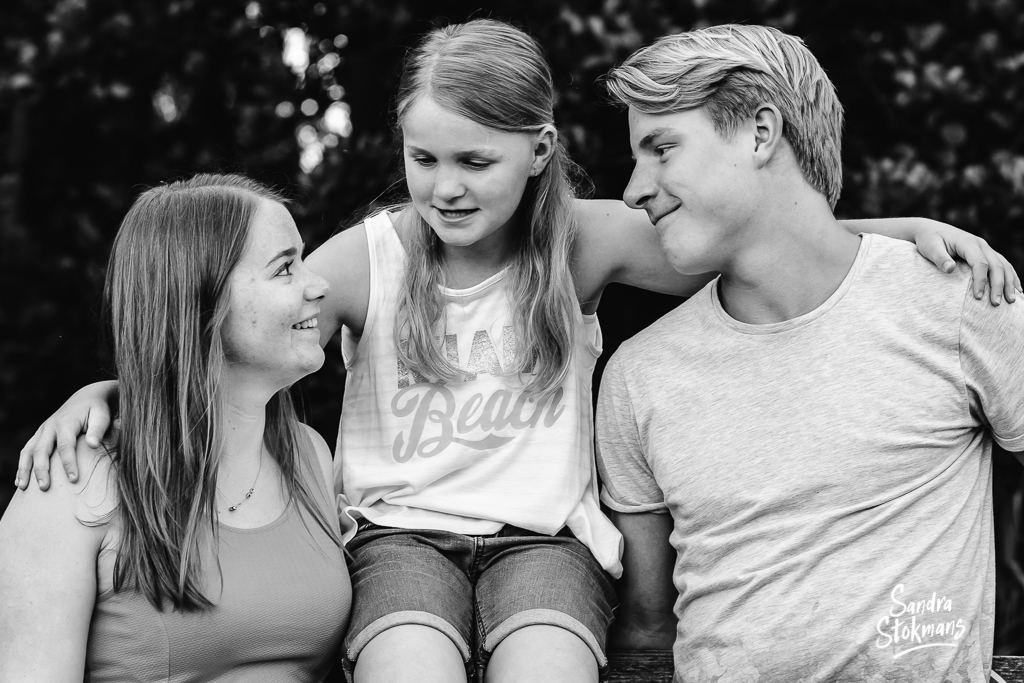 Mijn favoriet
De foto's voor Amber's nieuwe huis


De portretten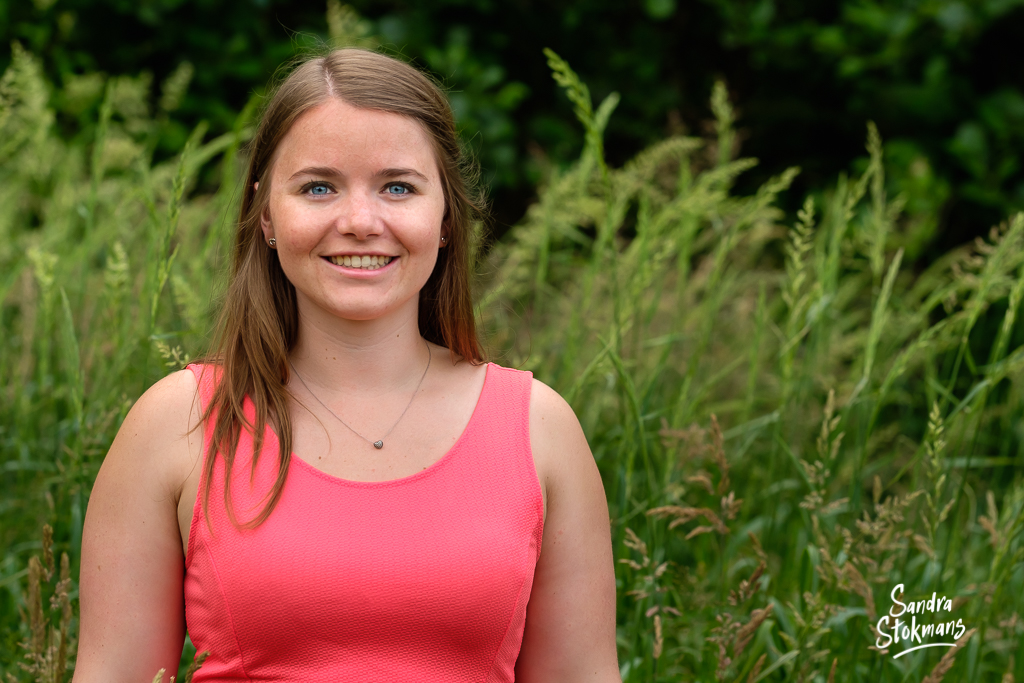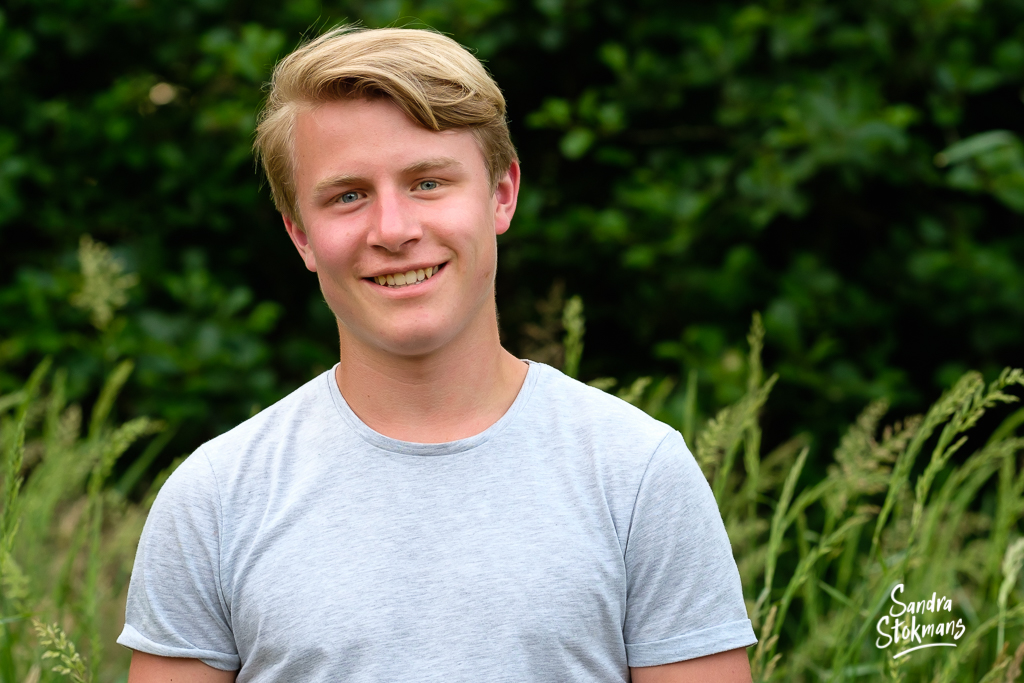 ---
ENGLISH
What do you give your dad on Father's Day? A beautiful natural portrait of his children!
Last weekend was Father's Day. What would you give to your father? Father's Day was a day that was not celebrated in my family. My parents said "every day is Father's Day or Mother's Day"! And in my love's family it was the same. In our own family the only presents are those made at school. And every year it's a great surprise.
A father's day gift
Together with her brother Jasper and sister Fleur Amber wanted to give their father a beautiful portrait of the three of them. With the utmost secrecy a plan was hatched to go one evening. But their father upset the plan by coming home earlier than expected. So with all kinds of excuses we made haste to get away. We drove to Westbroek where Amber and I had made pictures previously. It is a beautiful piece of nature, and to my delight, the grasses had become quite high. That makes for wonderful pictures. Although I totally would not have minded if there poppies and yellow flowers as well, but perhaps someone can give nature a helping hand!
It's nice to see how they interact. I think Fleur has a very loving sister and a though loving big brother, and it's clear to see that they love each other. Amber wanted very much a picture with het broer, sister and boyfriend, so she can put it as a memento in her new home. And het mother also had a request: separate picture of all three children. I think it all worked out nice, don't you?!