Familiehockeytoernooi op MHV Maarssen, wat een feest! Het was een superleuk thema (Stars & Stripes), heel veel deelnemers van jong tot oud, een gezellig en uitbundige sfeer, lekker eten, op en tot sportiviteit, een rodeostier en een heerlijk zonnige dag! Alle ingredienten voor een enorm gezellig feest. Het was ook een festijn voor mijn fotografisch brein, wat een kleuren, figuren en het thema was door zoveel teams zo goed en leuk uitgewerkt. Geniet mee van een van de leukste evenementen op MHV Maarssen!! Kijk je mee?
Thema familiehockeytoernooi
Het thema van dit jaar's familiehockeytoernooi was Stars & Stripes. Als eerste zag je de enorme Statue of Liberty boven op het clubhuis. Het clubhuis was omgedoopt tot de White House. Zelfs Trump was er … gelukkig alleen in papieren versie 😉 .  Er waren waanzinnig veel deelnemers, heel veel teams en allemaal hadden ze wat anders bedacht om Amerika te vertegenwoordigen. Super super leuk vond ik het!
The homeless people
Tijdens een shoot heb je vaak een muse. Mijn muses waren die dag the homeless people. Toen ik het terrein opkwam zag ik ze meteen. Alhoewel eerst te troep. Dan de mensen. En wat zagen ze er 'goed' uit. En zij bleven de hele dag in hun rol. Zo waanzinnig knap. De hele dag bleef ik ze 'tegenkomen' of ik werd naar ze toegetrokken, dat kan ook 😉 .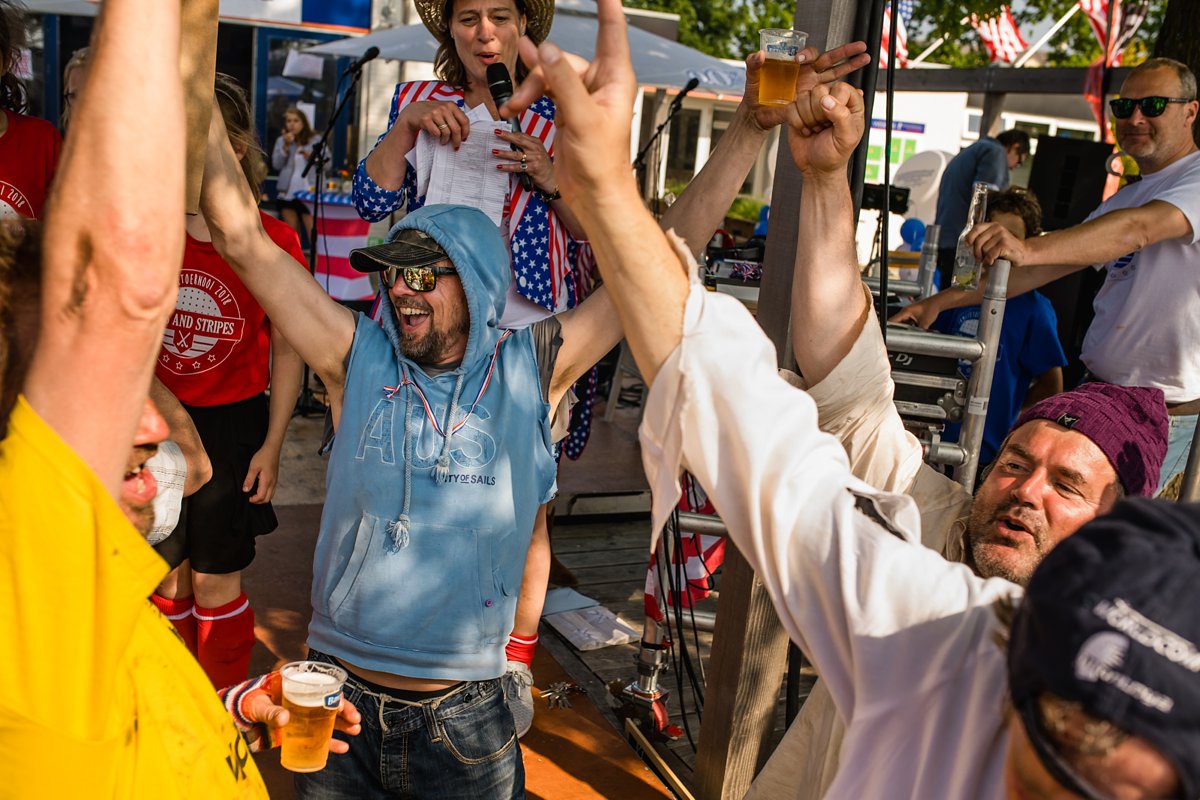 En uiteraard de winnaars van het thema, voor de 7de keer op een rij maar liefst!
Voor de MHV deelnemers: er is een mail jullie kant op gegaan met informatie hoe jullie bij de foto's kunnen komen 😉 . Je kunt ook met mij contact opnemen.
Het familiehockeytoernooi 2018, wat een feest!
*Video op HD zetten*
De dronebeelden zijn van Thijs van Gelder, de foto's aan het begin van de dag en de meeste groepsfoto's zijn genomen door Anne Smaal en Anne-Marie Peek-Kok.
Nog een paar van de foto's