[vc_row][vc_column][vc_empty_space][vc_column_text]
Het fotograferen van een evenement op de 'Day in the Life' manier vind ik een van de leukste dingen om te doen. En als ik dan weer gevraagd wordt het Familie hockeytoernooi op MHV Maarssen te fotograferen, dan doe ik dat, wat een feest! Zoals ook vorige jaar, zorgde het thema van dit jaar, Aviation, weer voor veel creativiteit van de deelnemers. Het had alle ingrediënten voor een enorm gezellig feest, en dat werd het ook. Geniet mee van een van de leukste evenementen op
MHV Maarssen
!
Thema Familie hockeytoernooi
Het thema van dit jaar's familie hockeytoernooi was Aviation. Ik waande mij trouwens ook nog even terug in mijn dagen tijdens mijn studententijd als beveiligingsbeambte op Schiphol werkend voor Seceurop Nederland.
Er was van alles…
Ik kijk terug op een prachtige, zonnige dag met een stel uitbundige vrolijke reisgezelschappen: de Flying Dokters, Love is in the Air, SanitAir, Angry Birds, Security, American Airlines, toeristen, de Jumpers (parachutespringers), the Jetlegguards, Flodder goes Safari, Weather Forecast (weervoorspellers), vliegtuigspotters, Meet the Fokkers, Aliens, City Skydive, stewardessen, Starwars, … wel meer dan 25 teams!
Het was weer heel leuk!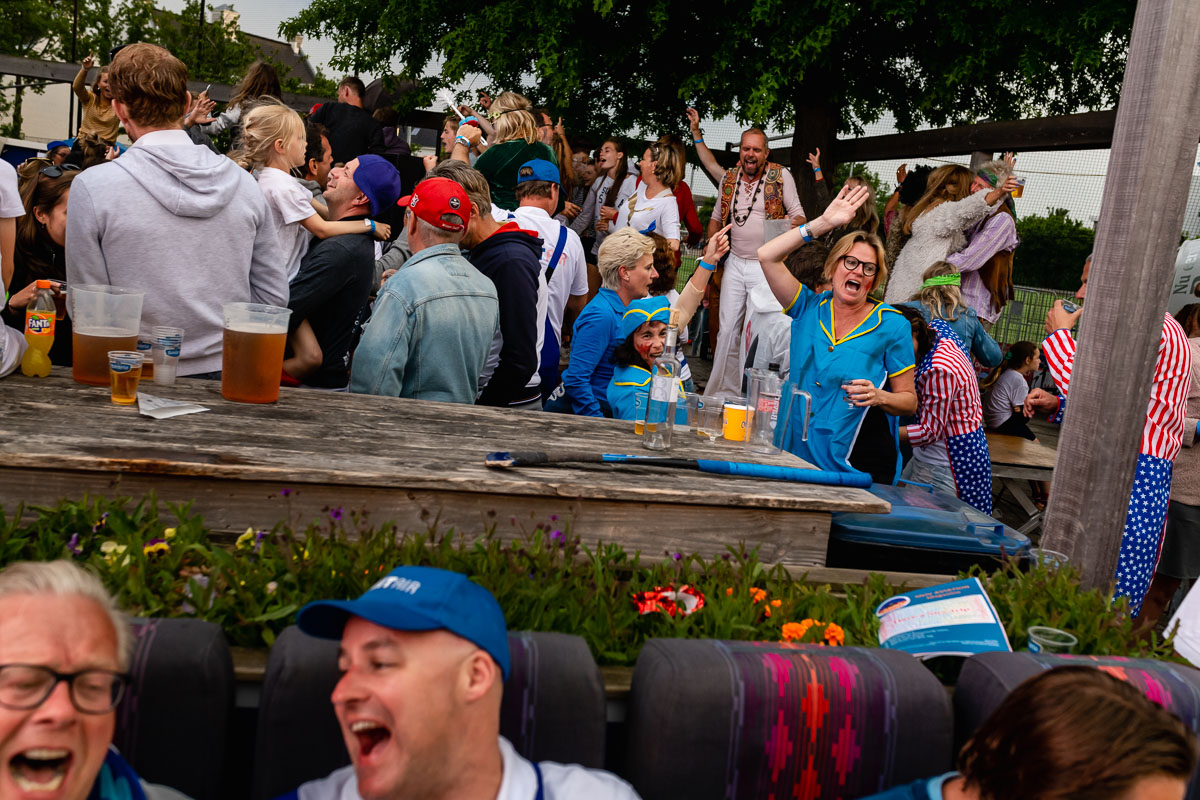 Heerlijke uitbundigheid
[/vc_column_text][vc_empty_space][vc_column_text]
Voor de MHV deelnemers: er is een mail jullie kant op gegaan met informatie hoe jullie bij de foto's kunnen komen 😉 . Je kunt ook met mij contact opnemen.
[/vc_column_text][vc_empty_space][/vc_column][/vc_row][vc_row][vc_column][vc_empty_space][vc_column_text]
Nog zoveel leuke foto's! Fotograferen evenement: wat een feest!
*Video op HD zetten*[/vc_column_text][vc_empty_space][vc_video link="https://www.youtube.com/watch?v=2PyETK6OFSk"][vc_empty_space][/vc_column][/vc_row][vc_row][vc_column][vc_empty_space][vc_empty_space][vc_empty_space][vc_single_image image="36886″ img_size="full" alignment="center" onclick="link_image"][vc_empty_space][vc_cta h2="Wil je dat ik je evenement kom fotograferen?" h2_font_container="color:%23e62f2d" h2_google_fonts="font_family:Bitter%3Aregular%2Citalic%2C700|font_style:400%20regular%3A400%3Anormal" style="3d" add_button="right" btn_title="Jaaaaaaa!" btn_style="classic" btn_color="danger" btn_size="lg" use_custom_fonts_h2="true" btn_link="url:https%3A%2F%2Fwww.concerttienhoven.nl||target:%20_blank|"][/vc_cta][vc_empty_space][/vc_column][/vc_row]