"Ik wordt er enorm stil van." was de reactie van Bernadette een van de winnaars van mijn verjaardagsactie. "Wat een enorm mooie foto's van zo'n intens kostbaar moment." Wat een prachtige reactie vond ik dat op de met emotie gevulde documentaire fotosessie. Ik was er erg door ontroerd. Niet in de minst omdat ik wist dat Opa vlak voordat ik kwam slecht nieuws had gekregen. 
Een met emotie gevulde documentaire fotosessie
Op een dinsdagochtend reed ik naar Berghem om een Opa en Oma te fotograferen met hun twee kleinzoons, beiden 2 jaar (en ze schelen 5 dagen). Hun dochter, Bernadette, wilde graag een Day in the Life sessie voor haar vader en de 2 kleinzonen als herinnering voor later. Vorig jaar was haar vader behandeld voor kanker, en vlak voordat ik kwam hadden ze wat slecht nieuws gehad. De dag was gevuld met emotie, emotie bij de Oma en bij de jongetjes, van blijdschap tot verdriet. Om hele andere redenen. De neefjes zaten elkaar af en toe best wel in de weg. Ze kwamen er weer uit door de troostende handen van Opa en het enthousiasme van Oma. Kijk je mee?
De jongens zullen zich later niet alles van Opa kunnen herinneren en dan zal deze Day in the Life sessie, zoals Bernadette schreef "een blijvende herinnering vastgesteld in het nu" zijn.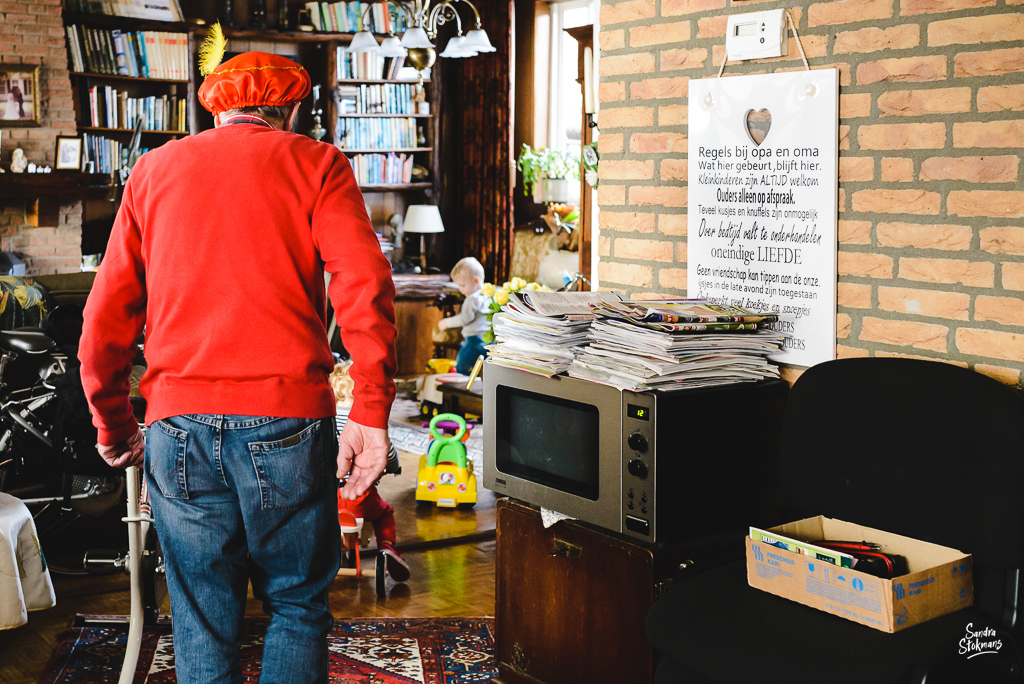 De alledaagse momenten die ons gelukkig maken,

zijn de momenten die we willen onthouden.
Een dag met Opa en Oma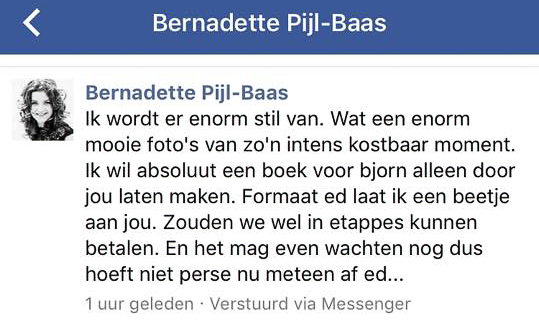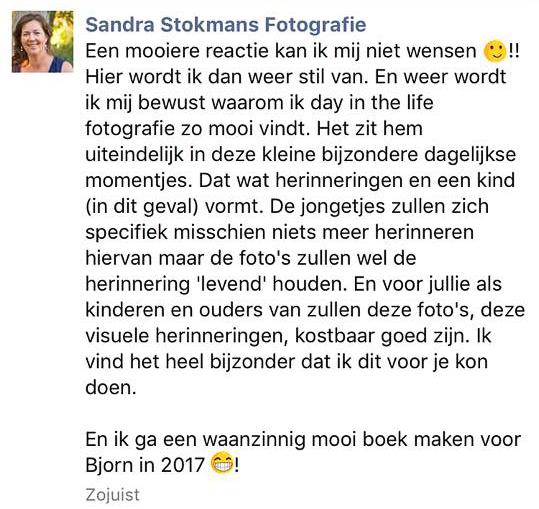 echt is leuker dan perfect
echt is perfect!
De foto's
ENGLISH
"I am at a loss for words." was Bernadette's response, one of the winners of my birthday action. "Such gorgeous pictures of such intense precious moment." I thought that was the most wonderful response on this emotion-filled documentary shoot. I was very moved by it. Not in the least because I knew Grandpa had received bad news right before I arrived.
An emotion-filled documentary shoot
On a Tuesday morning I drove to Berghem to photograph a Grandpa and Grandma with their two grandsons, both 2 years (about 5 days apart). Their daughter, Bernadette, wanted a Day in the Life session for her father and two grandsons as a memory for later. Last year, her father was treated for cancer, and just before I came they had some bad news. The day was filled with emotion, Grandma's emotion and little boys emotions, from joy to sadness. For very different reasons. There were times where the cousins where in each others way. They came out of their tears or anger with help of Grandpa's comforting arms and Grandma's enthusiasm.
The boys will not be able to remember all the great times they had with their Grandpa and then this Day in the Life session, will be as Bernadette wrote be "a lasting memory set in the now". How beautiful is that?!
The everyday moments that make us happy,

are the moments we want to remember.
Well, enjoy the video and the photos of this Day in the Life session (see above)!