"Onlangs hebben we bericht gehad dat mijn moeder borstkanker heeft. Volgende week wordt ze geopereerd. Ik besef me ineens dat ik geeneens een foto van mij en mijn moeder heb of mijn moeder met de kleinkinderen. Ik wil zo graag voor de operatie foto's hebben gemaakt want daarna weten we niet hoe gaat lopen maar veranderen zal ze zeker." schreef Marjolein. Dit keer een korte Day in the Life sessie in Maarssen bij Utrecht. Day in the Life gaat verder dan sec het plaatje van moeder en dochter of Oma en kleinkinderen. Het gaat dan om de connecties en de momenten. Lieve, tedere momenten, gekke momenten, momenten van vrolijkheid, momenten van verdriet. Het gaat erom het verhaal te vertellen dat zich op dat moment afspeelt. 
Een korte Day in the Life sessie, een middag met Oma en Mama
Toen ik binnenkwam stonden Oma Ans en Marjolein er een beetje onwennig bij. Ze wisten niet zo goed wat ze moesten 'doen'. Ze snapten ook niet precies wat een Day in the Life sessie inhield, en vonden twee uur behoorlijk lang. Ik vertelde dat ze gewoon lekker hun gang konden gaan, en konden doen wat ze normaal gesproken ook deden. Meestal drinken ze thee met elkaar en kletsen ze aan de keukentafel als de meiden buiten spelen. De jongste, Marijne was al thuis en Niene zou om drie uur van school komen. Marjolein ging vrij snel bedenken wat ze konden doen en vanaf toen ging het vrij vanzelfsprekend. Vooral toen Niene thuiskwam en haar Oma een hele dikke intense knuffel gaf, ging alles zoals het ging en vloog de tijd om.
Toen het tijd was om te stoppen mocht ik eigenlijk van de twee meiden helemaal niet gaan. En dat is toch een supergoed teken 🙂 ! Ik vroeg aan Marjolein en haar moeder hoe ze het hadden ervaren. Ze reageerden dat ze nu snapten wat ik deed, en waarom het zo bijzonder en waardevol is. Marjolein zei dat ze het "echt heel leuk had gevonden". En haar reacties op de eerste foto's en het filmpje spreken wat mij betreft boekdelen.
Het was een hele leuke gezellige en ook natuurlijk een intense middag vanwege de reden waarom ik daar was. De meiden hebben onderling een hele goede verstandhouding, kunnen elkaar goed vermaken kreeg ik de indruk en ze zijn onwijs expressief. Ze houden zielsveel van hun Oma, en hun Oma is dol op hen. Dat zag je aan alles. Voor mij en later voor hen zullen de vastgelegde momenten tussen Marjolein en haar dochters ook heel waardevol zijn. Die waren superzoet.
Ik besef me ineens dat ik geeneens een foto van mij en mijn moeder heb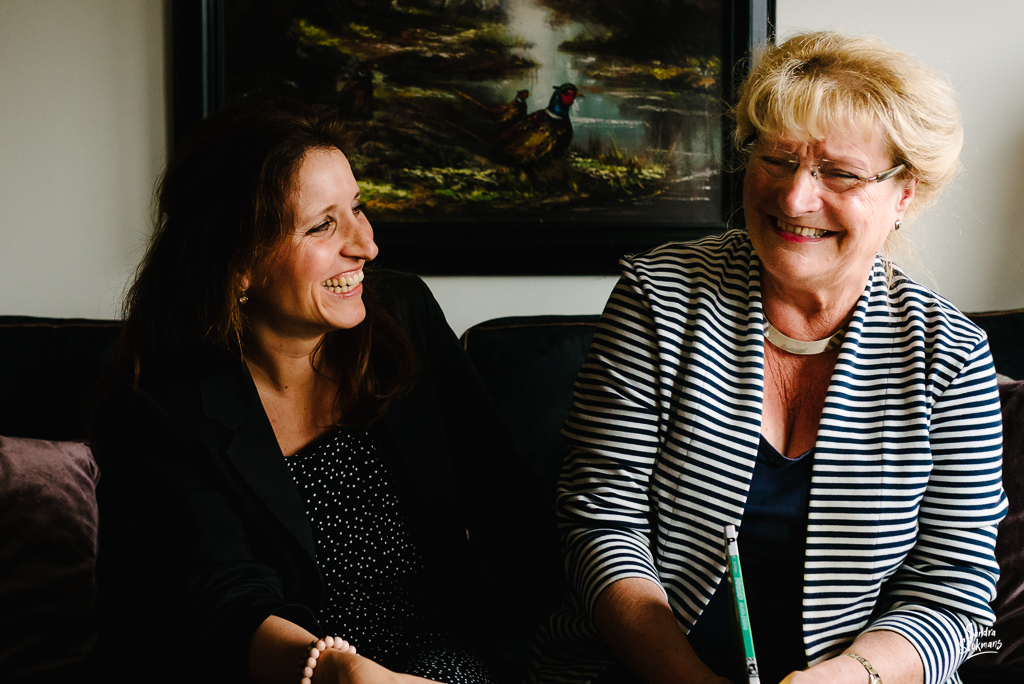 Marjolein wil heel graag foto's hebben van hoe haar moeder nu is.
De middag van Ans, Marjolein, Niene en Marijne
"Filmpje is zoooo leuk!!! Dank je wel! Het is zo mooi geworden!

Dat heb je echt heel mooi gedaan ????!"
Een paar foto's uit deze Day in the Life sessie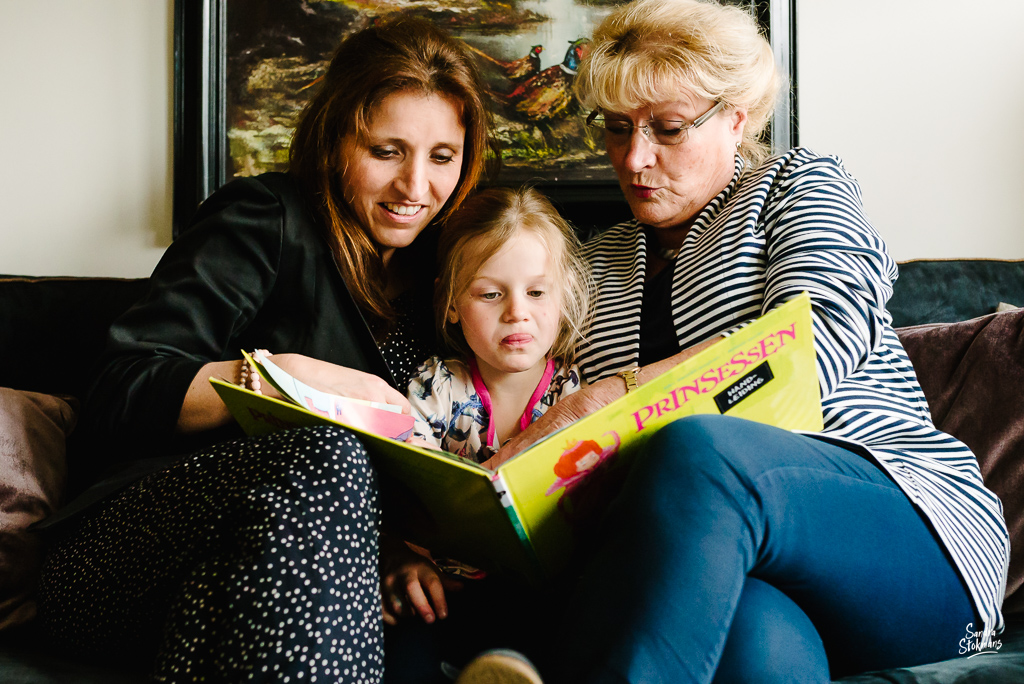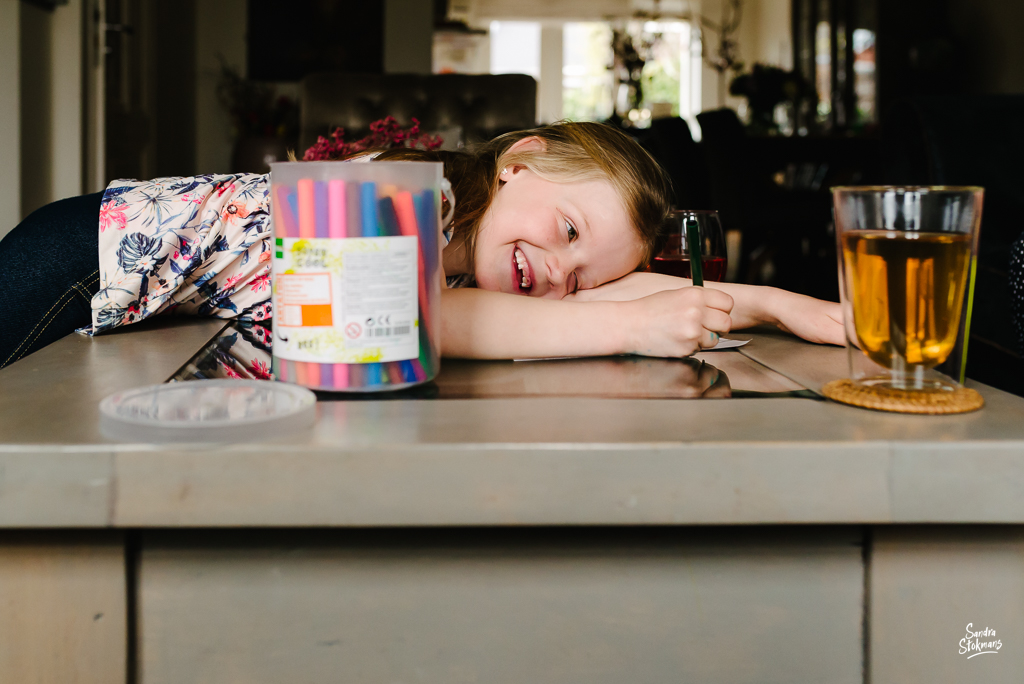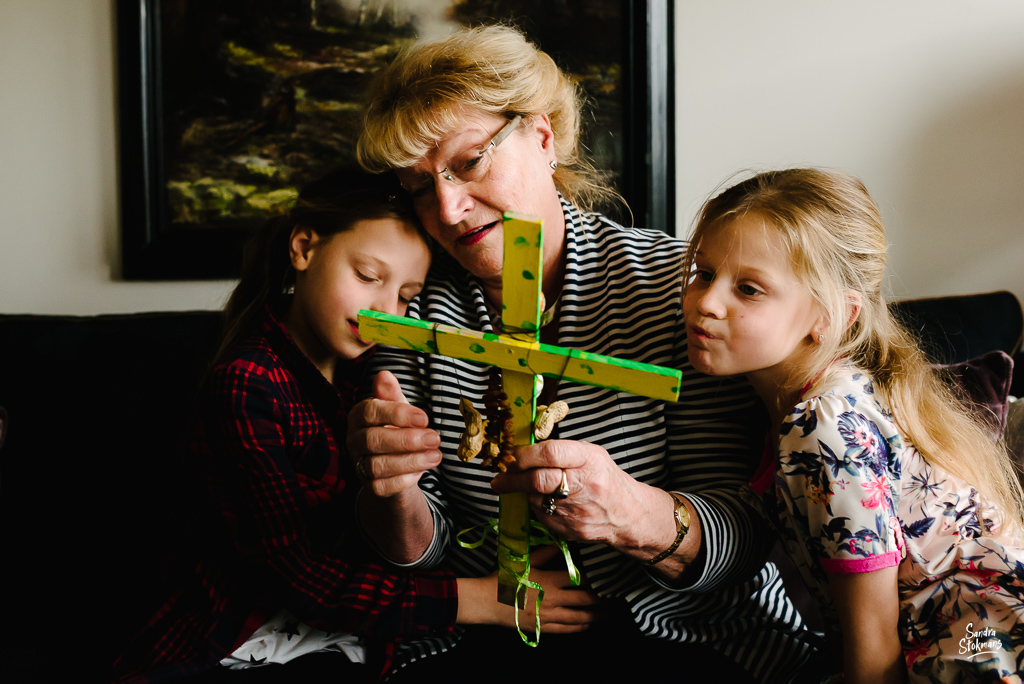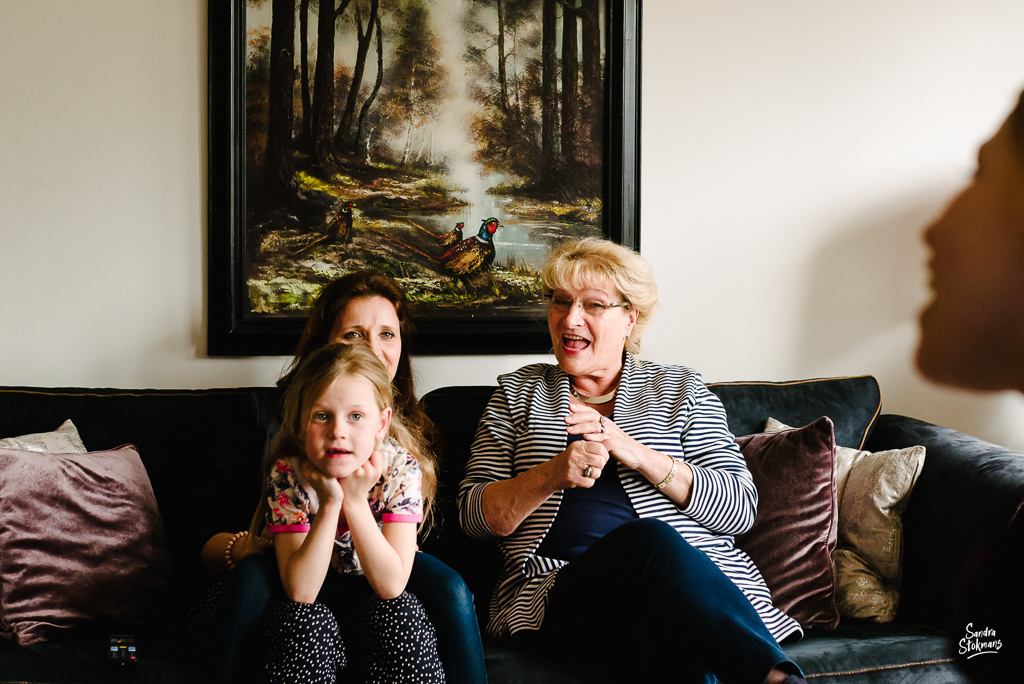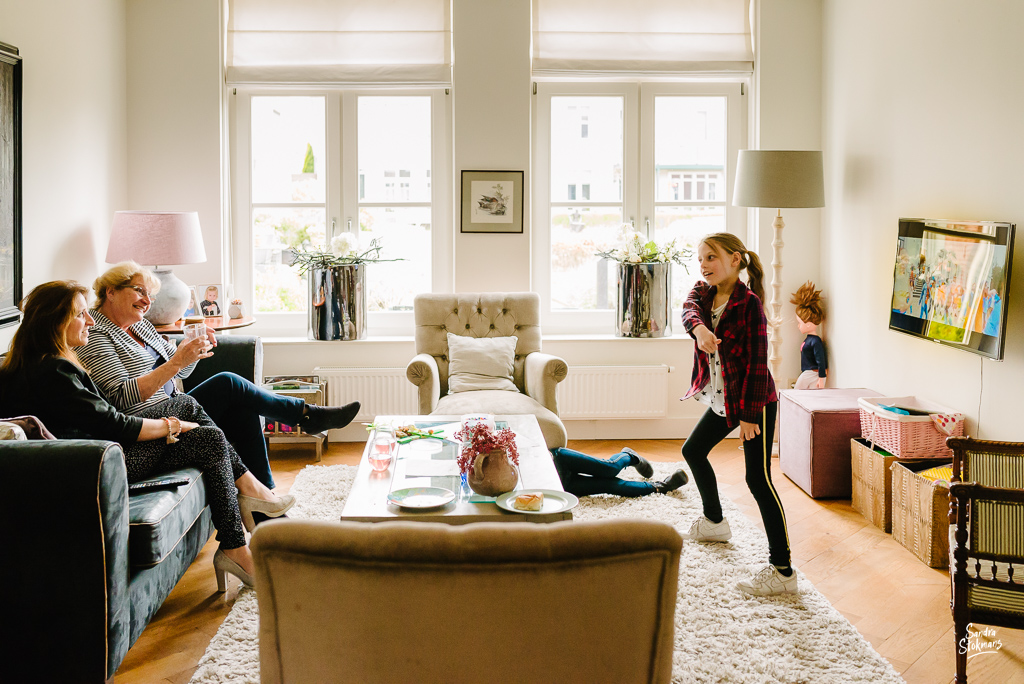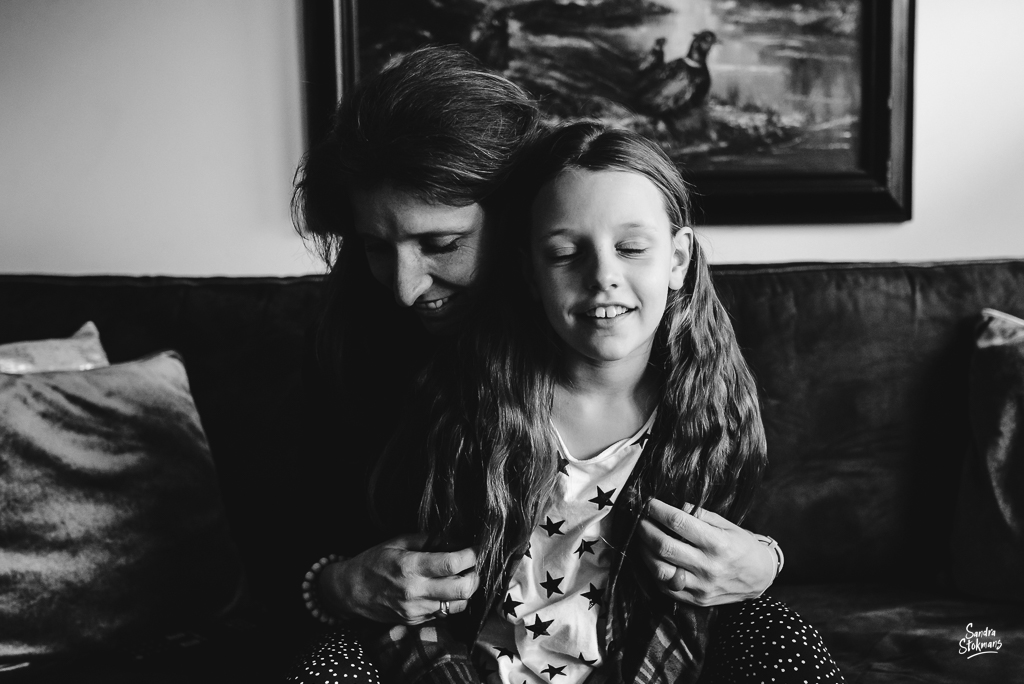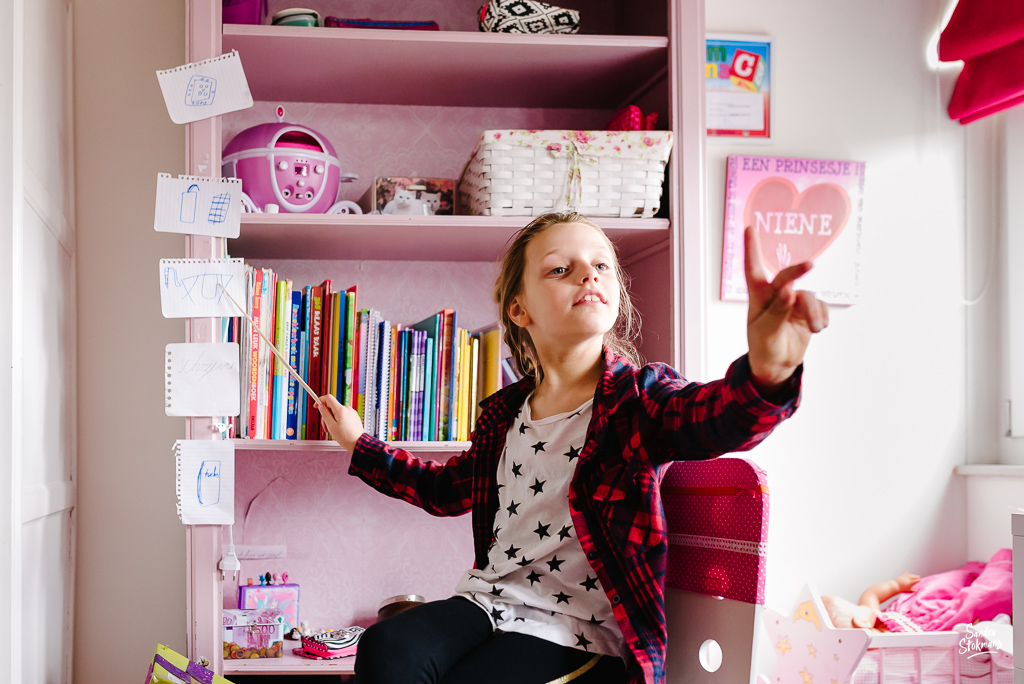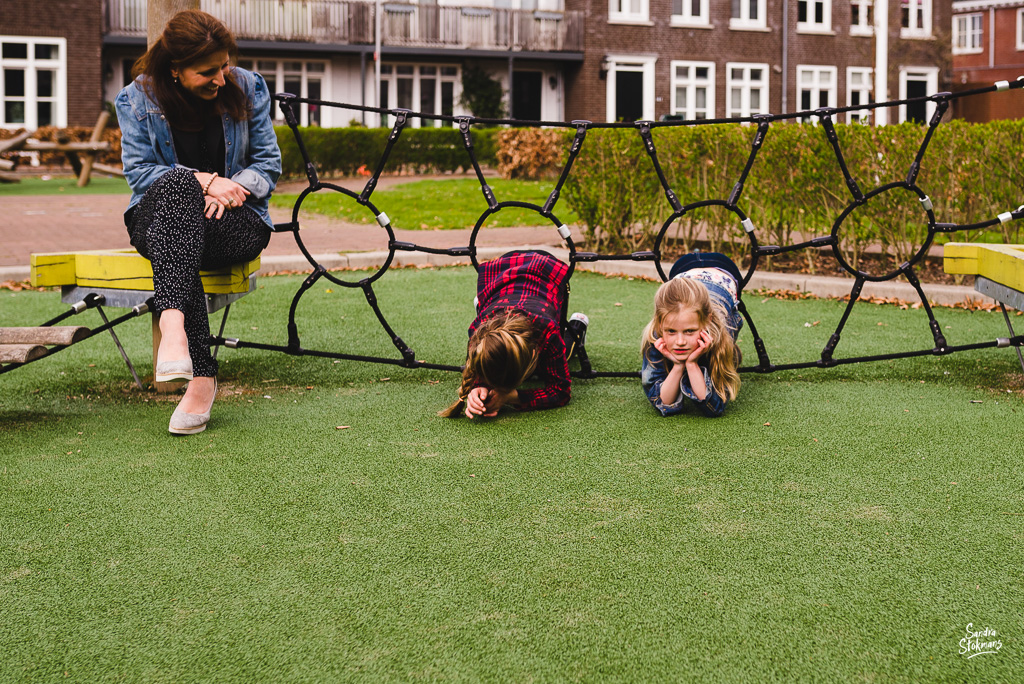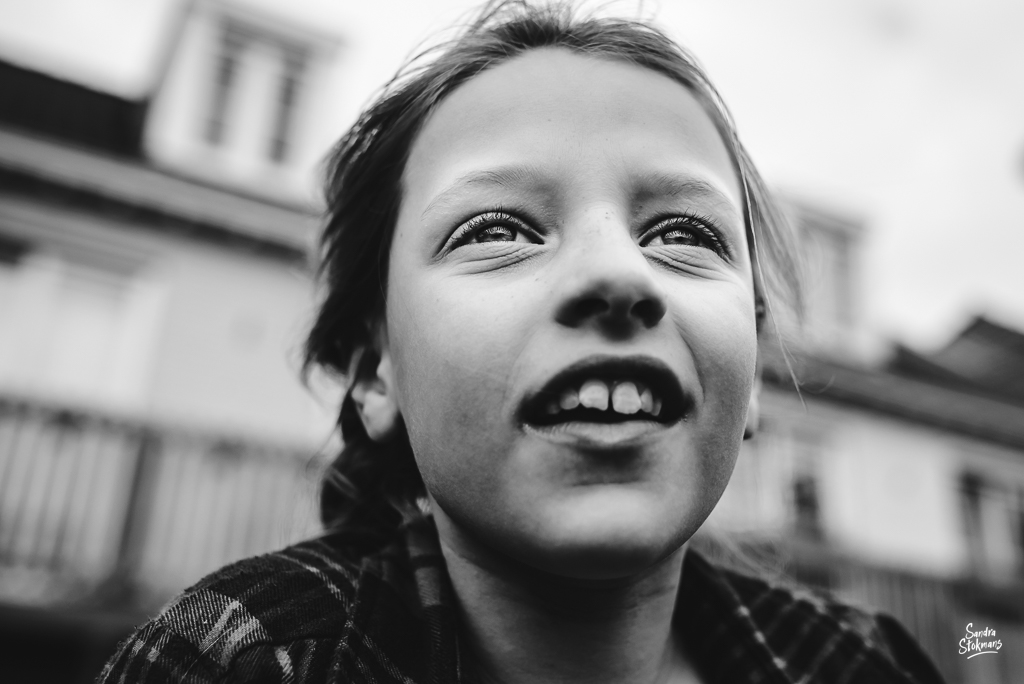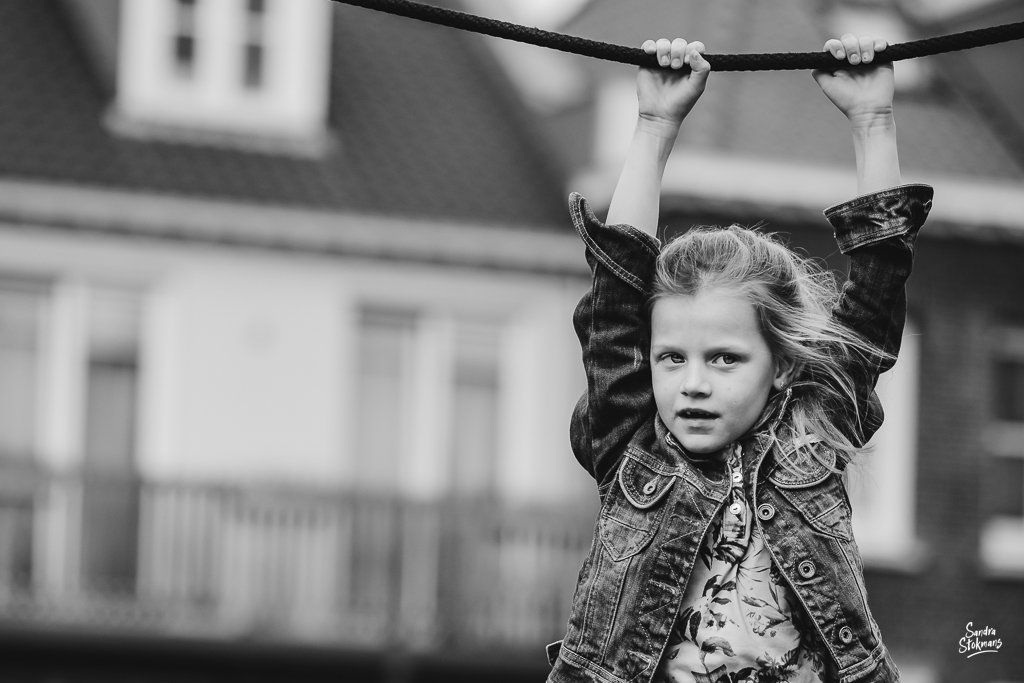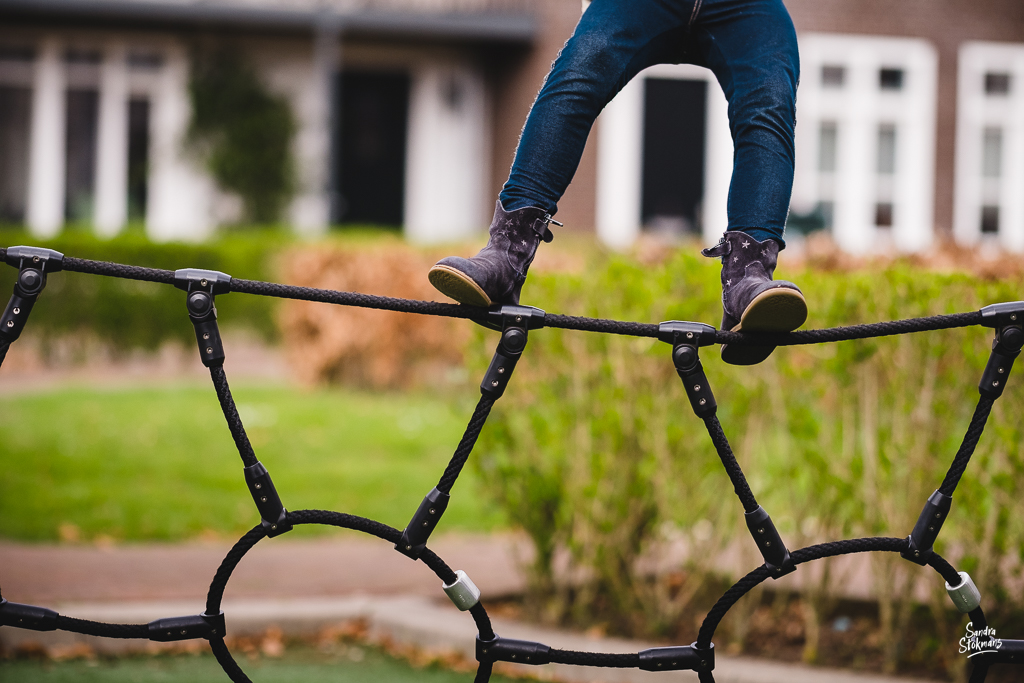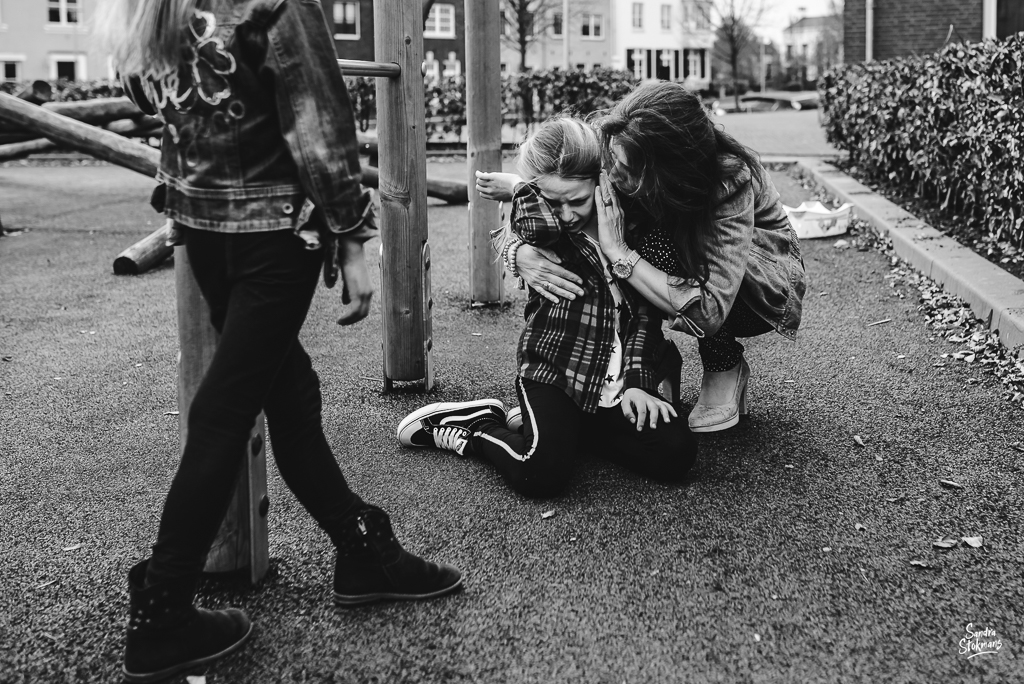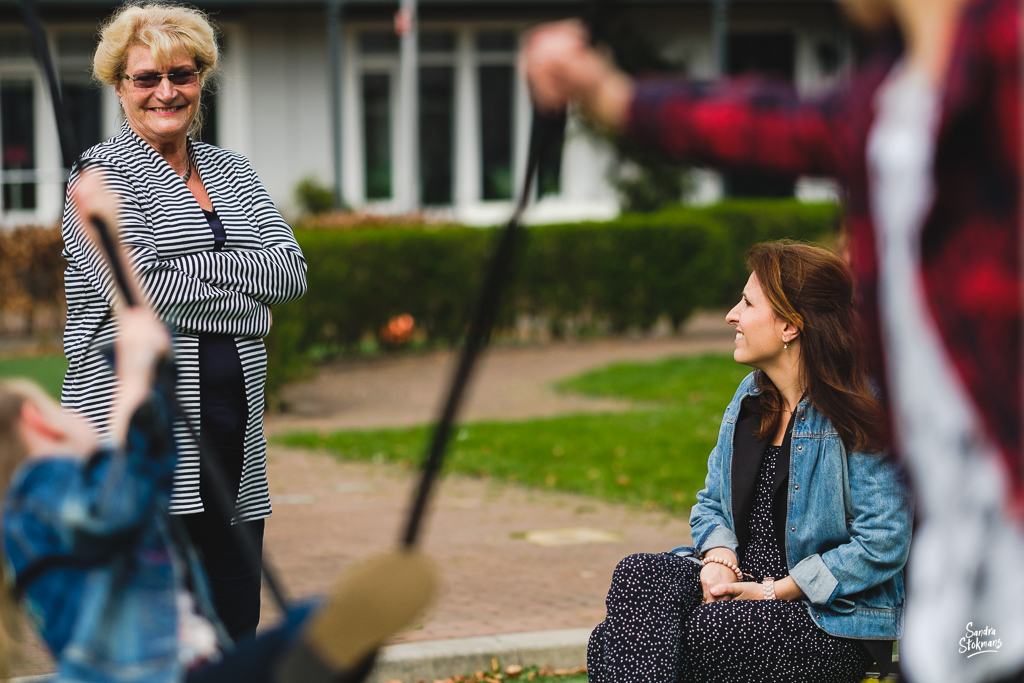 ENGLISH
Short Day in the Life session
"Recently we got the news that my mother has breast cancer. Next week they will be operate. I suddenly realized that I do not have any pictures of me and my mother or my mother with her grandchildren. I would love to have photos taken before the surgery because we don't know what will happen, but that she will change is certain." Marjolein wrote me. A Day in the Life session goes beyond sec the picture of mother and daughter or Grandmother and grandchildren. It tries to convey the connections and moments. Sweet, tender moments, funny moments, moments of joy, moments of sadness. It's about telling the story set at the time. 
A short Day in the Life session
When I entered the house Grandma Ans and Marjolein stood there feeling a little awkward. They did not really know what to "do". They did not know exactly what a Day in the Life session meant, and thought that two hours would be quite long. I told them to just do as they always do. Usually they drink tea together and chat at the kitchen table as the girls play outside. The youngest, Marijne was home and Niene would be home after school at three o'clock. Marjolein pretty quickly figured out what they could do and from then on it went pretty smoothly. Especially when Niene came home and she gave her grandmother an intense hug, everything went as it probably always goes on and flew the time by.
When it was time to stop the two girls do not  want me to go at all. And that's a very good sign 🙂 ! I asked Marjolein and her mother how they had experienced the Day in the Life session. They both responded that they now understood what I was doing, and why it is so special and valuable. Marjolein said she "really had a great time". And her reactions to the first pictures and video speak volumes for me.
It was mostly a joyful afternoon and of course an intense afternoon because of the reason why I was there. The girls themselves have a very good relationship, I got the impression they can entertained each other well and they were very expressive. They love their Grandma dearly, and Grandma is crazy about them. I could see that in everything they did. For me and for the girls later the moments I captured between Marjolein and her girls are also going to be very valuable. Those were super sweet moments.
I suddenly realize that I do not even have a picture of me and my mother