[vc_row][vc_column][vc_column_text]
Twee weken geleden heb ik het blog geschreven over het Benjaminstoernooi, het einde van het hockeyseizoen voor de Benjamins van de hockeyclub. Daarin schreef ik ook over Panasj, dé hockeyschool van kinderen van 3 tot 10 jaar. Tim Schols, oprichter van Panasj Utrecht-Vechstreek, benaderde mij met de vraag of ik foto's wilde maken van de slotdag van Panasj en Voetjebal. Natuurlijk wilde ik dat!
Zoals je misschien wel begrepen hebt vanuit mijn vorige blog ben ik heel enthousiast over Panasj. Wij waren een van de eerste Panasj-gangers toen het in Maarssen werd opgestart. Onze zoon was namelijk een heel bewegelijk, enthousiast druk mannetje, en wij zochten daarvoor een uitlaatklep. Mijn vriend had toen een filmpje over Panasj gevonden op YouTube. Wij zochten of dit concept ook in Utrecht was, en wat schetste onze verbazing het was zelfs in het dorp naast de onze: Maarssen!
Wij hebben ons opgegeven en hebben daar geen enkele dag spijt van gehad. De eerste twee jaar doe je als ouder mee met je kind. Dus ook jij als ouder loopt als een beer, stampt als een olifant, sluipt als een tijger, springt als een kikker, rent als een paard enzo  😉 (liedje Dirk Scheele "ik loop, ik loop"). Elke training voor de kleintjes begint met dit als warming-up. Ook op de slotdag beginnen zijn ze daar mee, Panasjers en Voetjeballers samen.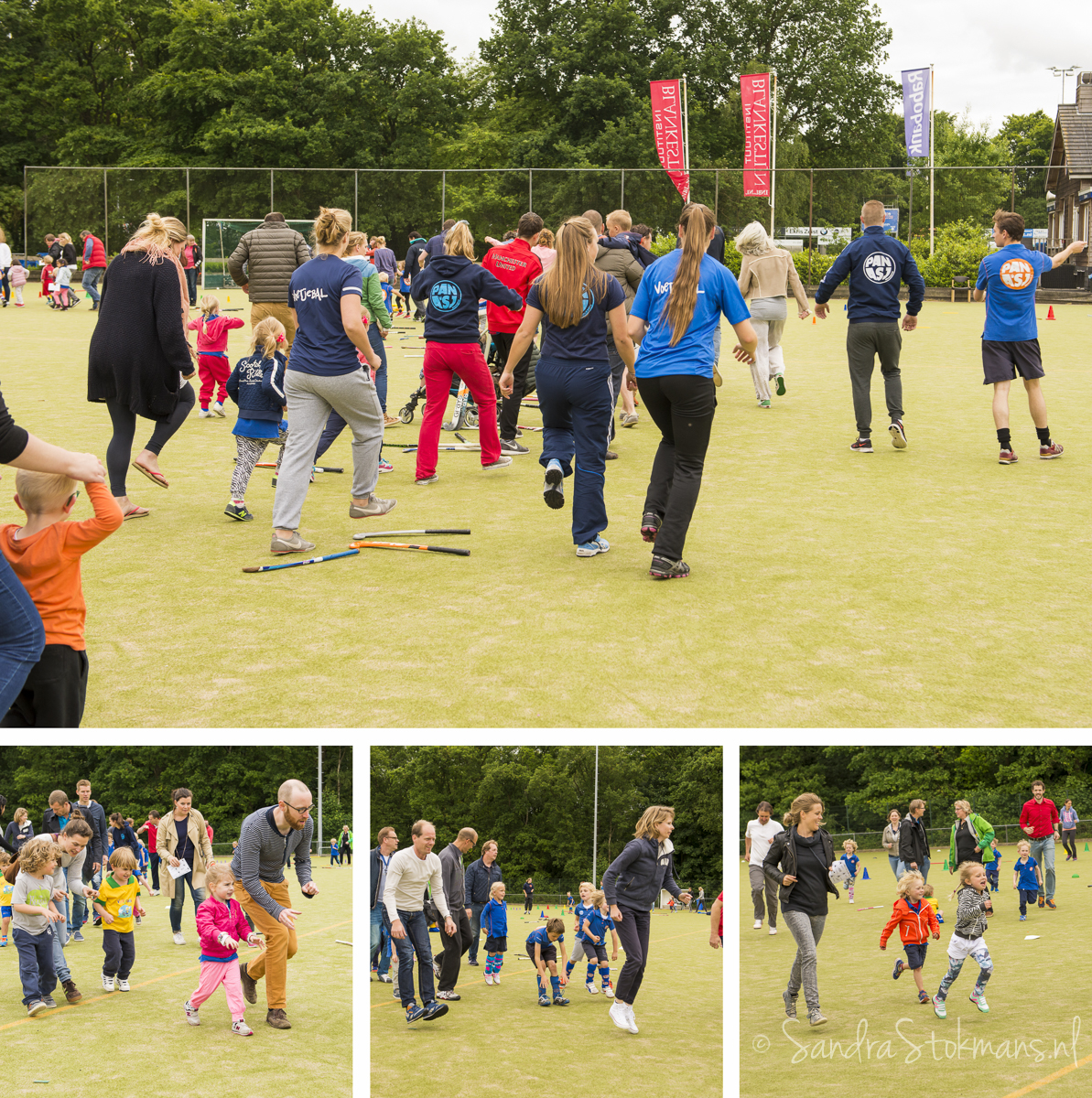 Voetjebal is het enige speciale voetballende speelconcept van Nederland voor kinderen van twee tot en met vijf jaar, en is nog niet zo lang geleden opgericht in Utrecht. Het clubbie kindjes is nog klein, maar als het concept net zo aanslaat als Panasj dan zullen daar binnen enkele jaren ook tientallen kinderen staan.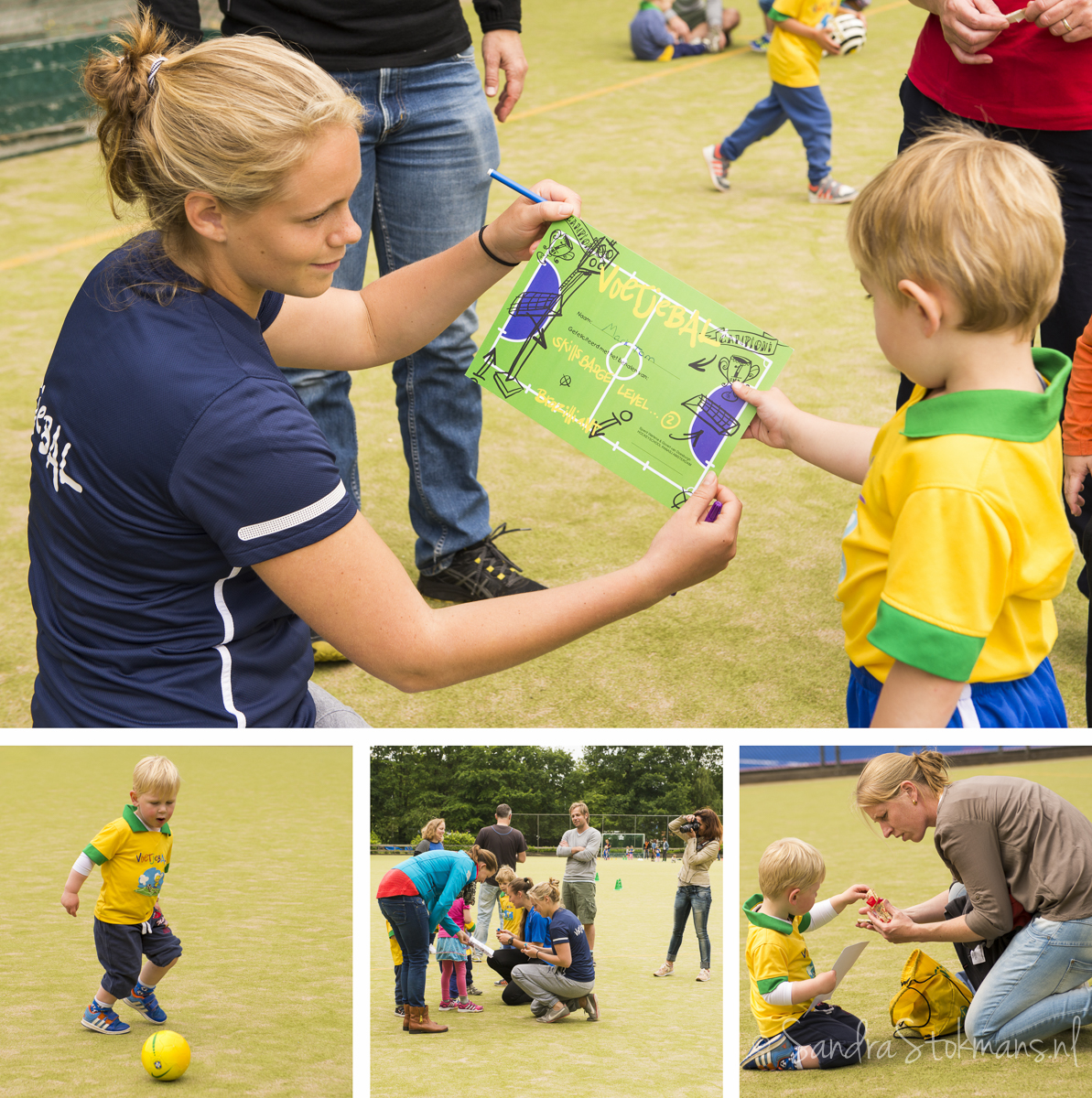 Terug naar Panasj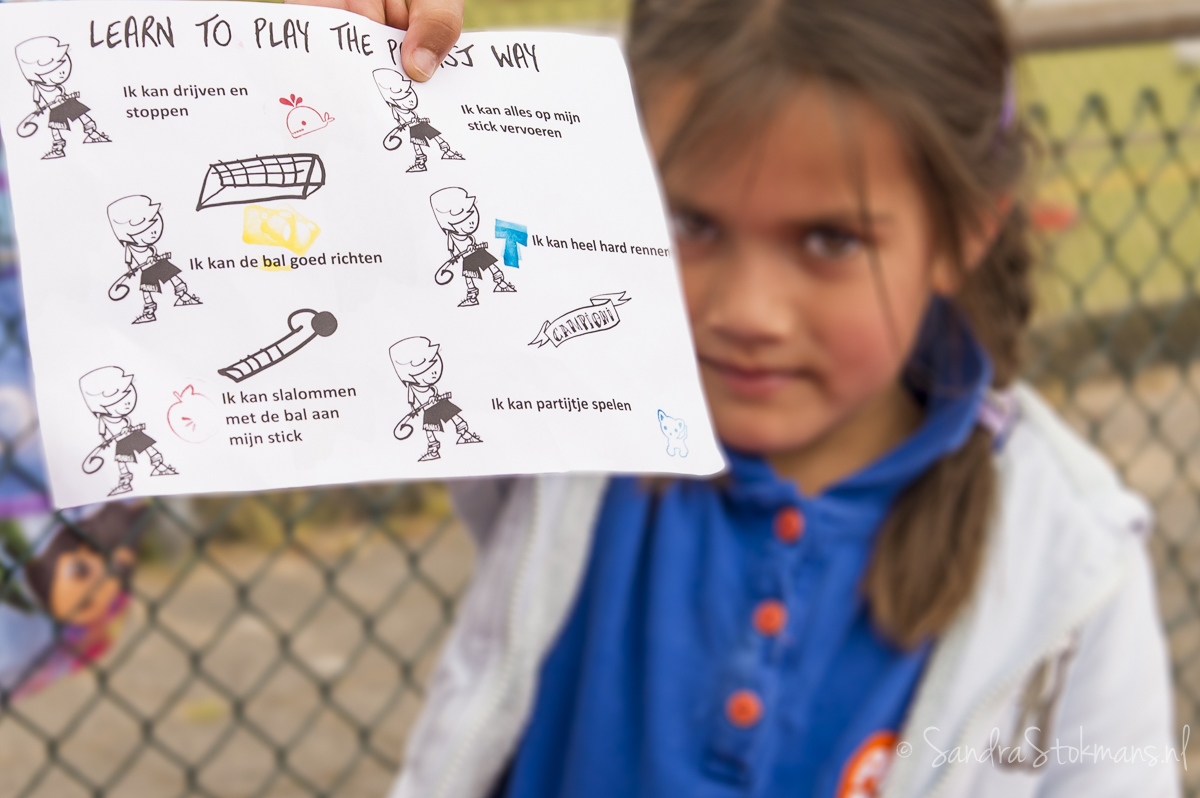 Direct na de warming-up verspreiden alle kinderen met hun ouders en hun afvinklijstje (Learn it the Panasj way) naar de verschillende activiteiten. Ze moeten hun kunstjes laten zien; zelfs dat ze al op deze jonge leeftijd een partijtje kunnen spelen. Als ze de activiteit goed gedaan hebben krijgen ze een sticker. En vol vel levert een diploma en een cadeautje op. Als je ziet hoe leuk de kinderen met alles meedoen, dan zijn de momenten waarop ze in de training minder (of niet) meedoen vergeten. Ze zijn ook nog zo klein als ze beginnen, hun aandachtspanne is niet heel groot (wordt rekening mee gehouden met de oefeningen) en soms gaan ze door fases waarop ze gewoon geen zin hebben om "mee te werken" ;). En dit soort momenten zijn er gewoon en dat is helemaal niet erg. Daar is alle ruimte en begrip voor zowel tijdens de trainingen als tijdens deze slotdag. Blijf gewoon Panasjen 🙂 ! Het is het meer dan waard.
Alle Panasj trainers, zelf vaak fanatieke hockeyers, zijn erbij. Je ziet meteen de interactie die de kinderen hebben als ze hun trainer zien. En overal zie je dat ze de kinderen helpen bij het uitvoeren van de activiteiten. Lol staat voorop! Twee uur later beginnen de grotere kinderen binnen te druppelen. Deze kinderen trainen zonder hun ouders. Dit doen ze vanaf 5 jaar.
Het veld ligt klaar. Overal liggen lage gekleurde pionnen met een bal erop. Ik vraag mij af wat ze gaan doen. Dit wordt al snel duidelijk. Alle kinderen moeten samen een aantal bewegingen laten zien, zoals de indian dribble, het achtje, het schepje, en iets wat ze zelf wilden zoals een hele maan … Wat is het leuk om op deze manier tientallen kinderen bezig te zien met hockey, hun sport waar ze als ze de reguliere clubs binnen stromen een hele duidelijke voorsprong zullen hebben. En belangrijker nog dan techniek ook het plezier in hockey hebben, omdat ze leren spelen door jongens en meisjes die zelf veel plezier aan het hockey beleven.
Bijna elke week komt mijn zoon thuis met een nieuw kunstje die hij geleerd heeft. Na dit gezamenlijk optreden waarbij aan de kant de ouders druk foto's en videos zitten te maken, worden ze in groepjes opgedeeld. Bij elke trainer staat een spelletje, oefening of wedstrijdje op het programma. Je doet ze geen groter plezier dan wedstrijdjes spelen 🙂 . Hieronder een kleine greep uit de foto's die ik die dag gemaakt heb. Ook heb ik een foto-film gemaakt van de dag!
Als je leuke anekdotes of verhalen hebben over die dag, of over andere sportevenementen voor jonge kinderen, laat je dan een reactie achter? Dat vind ik heel leuk om te lezen!
[/vc_column_text][vc_empty_space][vc_video link="https://www.youtube.com/watch?v=m2COhaZOozg"][vc_empty_space][vc_column_text]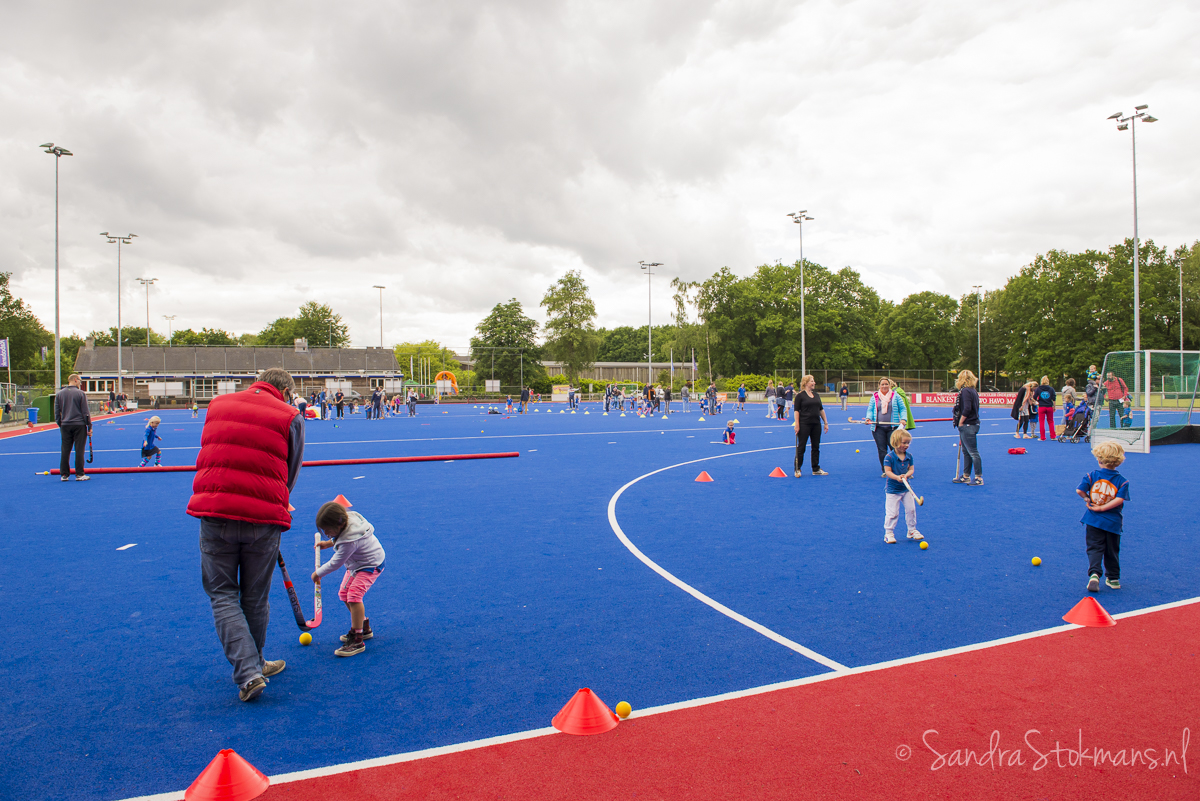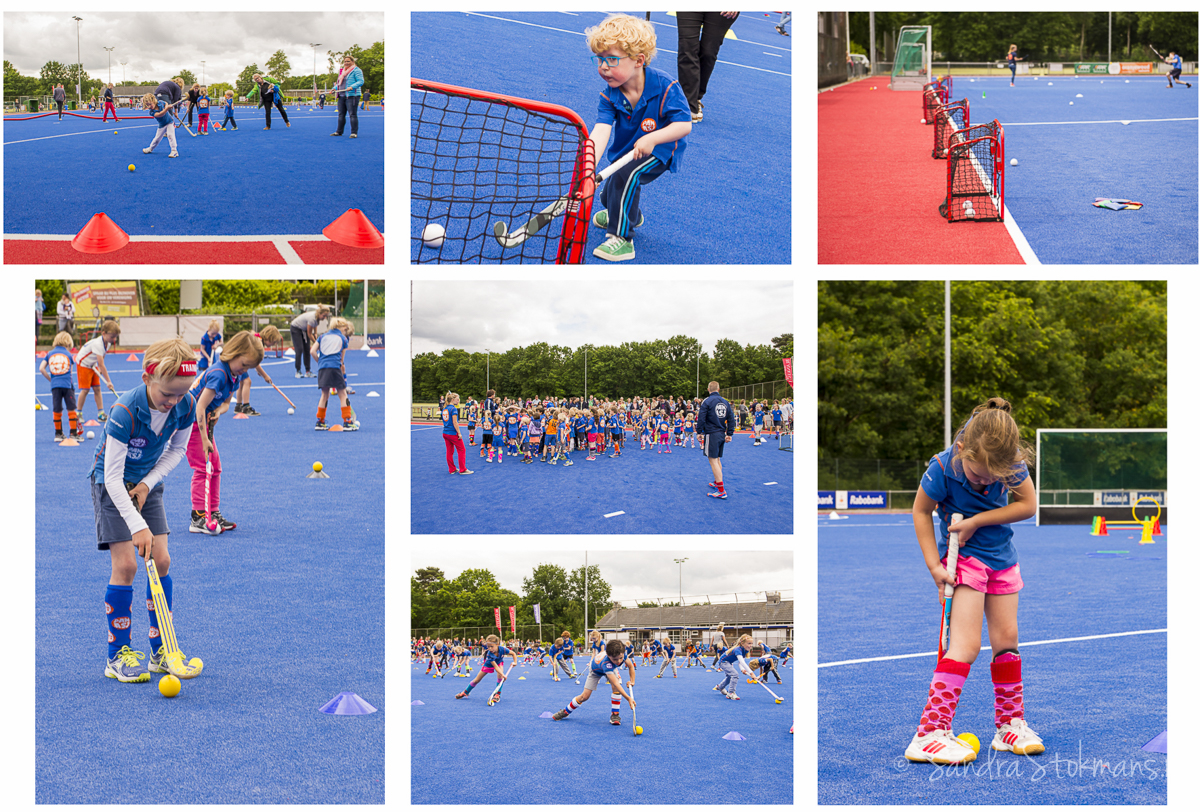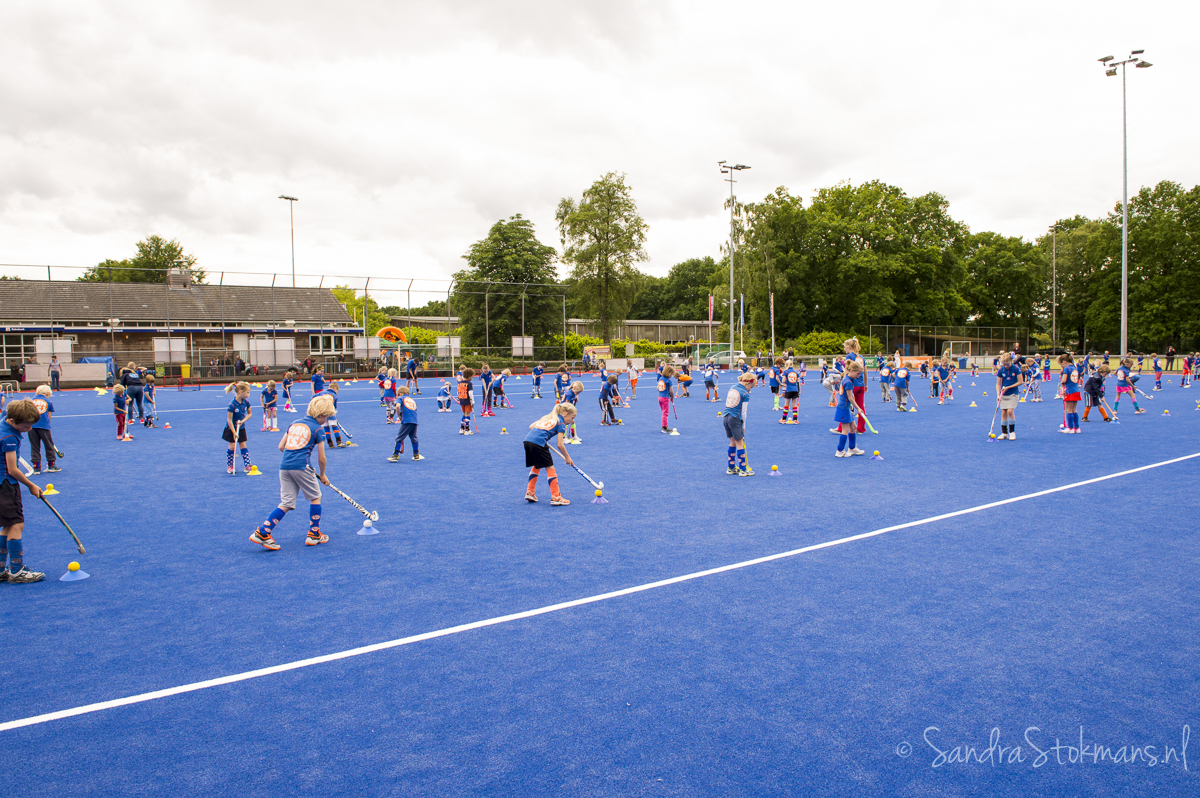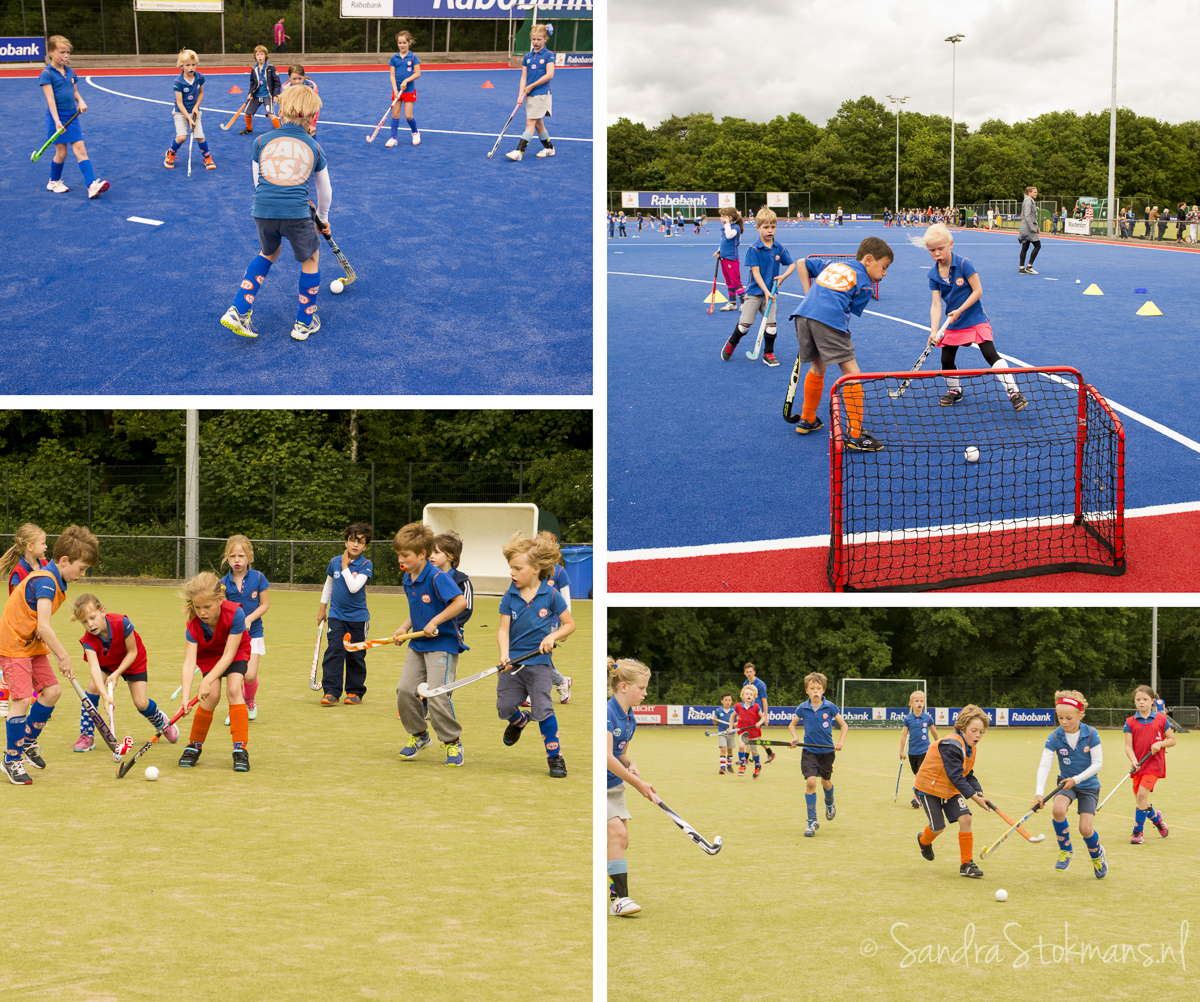 De afsluiting, zo leuk 🙂 !


---
ENGLISH
Taking pictures on the final day of Panasj and Voetjebal
About two weeks ago I wrote the blog about the Benjamin Tournament, the end of the hockey season for the smallest children of a Dutch hockey club. I also wrote about Panasj, the hockey school for children aged 3 to 10 years. Tim Schols, founder of Panasj Utrecht-Vechstreek, approached me and asked if I wanted to take pictures of the final day of Panasj and Voetjebal.
Of course I wanted to do that! As you might have understood from my previous blog I am very excited about Panasj. We were one of the first Panasj-goers when it started in Maarssen. Our son was a very agile, enthusiastic busy little guy, and we were looking for an outlet all that moving around. My boyfriend found a film on YouTube about this concept. We investigated whether this concept was in Utrecht, and we were very surprised to find out that they were starting in the village next door!
We signed up and have not regretted it a single day. The first two years as a parent you participate. It's great to do something like that with your child. So as a parent you walk like a bear, stomp like an elephant, sneak like a tiger, jump like a frog, run like a horse etc;) (Dirk Scheele song "Ik loop, ik loop '). A training for the little ones always starts with this as its warming-up. On the final day of the season they start with this song as well.
Voetjebal is the only special football game concept in the Netherlands for children ages two to five years. The group is still small, but if the concept catches on as Panasj did, then there will be dozens of children within a few years.
Back to the fieldhockey
Immediately after the warming-up all the children with their parents and their checklist (Learn it the Panasj way) spread out to different activities. They show their tricks; even playing a game at this young age. If they do the activity (correctly) they get a sticker. And full checklist gets them their diploma and a present. When you see with how much fun the kids participate and do the exercises, the moments when they exercise and participate are less (or not at all) are soon forgotten. They are so little when they start, their attention span is not very big (this is taken into account with the exercises) and sometimes they go through phases in which they simply do not want to "what you want them to do, or they should be doing";). And these moments are just there and that's oke. Everyone understand and there's space for that behavior both during training and during this final day. Just keep Panasj-ing :)! It's more than worth it.
All the trainers, often self avid hockey players are there. You immediately see the interaction that the kids have when they see their trainer. And everywhere you look they help the children in carrying out the activities. Having fun for and foremost! Two hours later the older children begin to trickle in. These kids train without their parents. They have been doing this since their fifth year.
The field is ready. Everywhere you look are colored counters with a ball on it. I wonder what they are going to do with those. This soon becomes clear. All the children must show some moves together, including indian dribble, the figure of eight, the scoop, and something they wanted to show like a half a moon … … Its pretty cool to see dozens of children playing hokey this way, the sport they like, Panasj will give them a very clear advantage onze they stream into the regular clubs at the age of 6. And more important than technique is having fun in hockey. They learn how to play hockey from boys and girls that have so much fun playing hockey themselves.
Almost every week my son comes home from a training with a new trick he learned. After this joint action, with the parents taking pictures and videos of their kids, they are divided into groups. Each trainer has a game, practice or contest on the program. And these kids love playing a game! It's their great pleasure 🙂 . Above is a small selection of the pictures I took that day. I also made a photographic film of the day!
ENJOY the pictures!
[/vc_column_text][/vc_column][/vc_row]