Eind april van dit jaar nam Ingrid Landmeter contact met mij op. Ingrid ken ik van Panasj (hockeyschool methode waar mijn kinderen al sinds hun derde jaar met heel veel plezier op zitten), en sinds een tijdje ben ik gestart met trimhockey waar ze ook aan mee doet. Ik was heel blij verrast toen ze contact opnam en mij vertelde dat ze voor haar kindercoachingspraktijk, Ruimte for IK, beeldmateriaal nodig had voor haar website, en mij vroeg of ik dat wilde gaan verzorgen. Tuurlijk!
Profielfoto
Al snel maakten wij de eerste afspraak om een profielfoto te maken buiten tijdens Golden Hour. Haar praktijk heet Ruimte voor IK, dus wij wilden 'ruimte' uitstralen in haar profielfoto. Hieronder een aantal van haar profielfoto's, en haar keuze.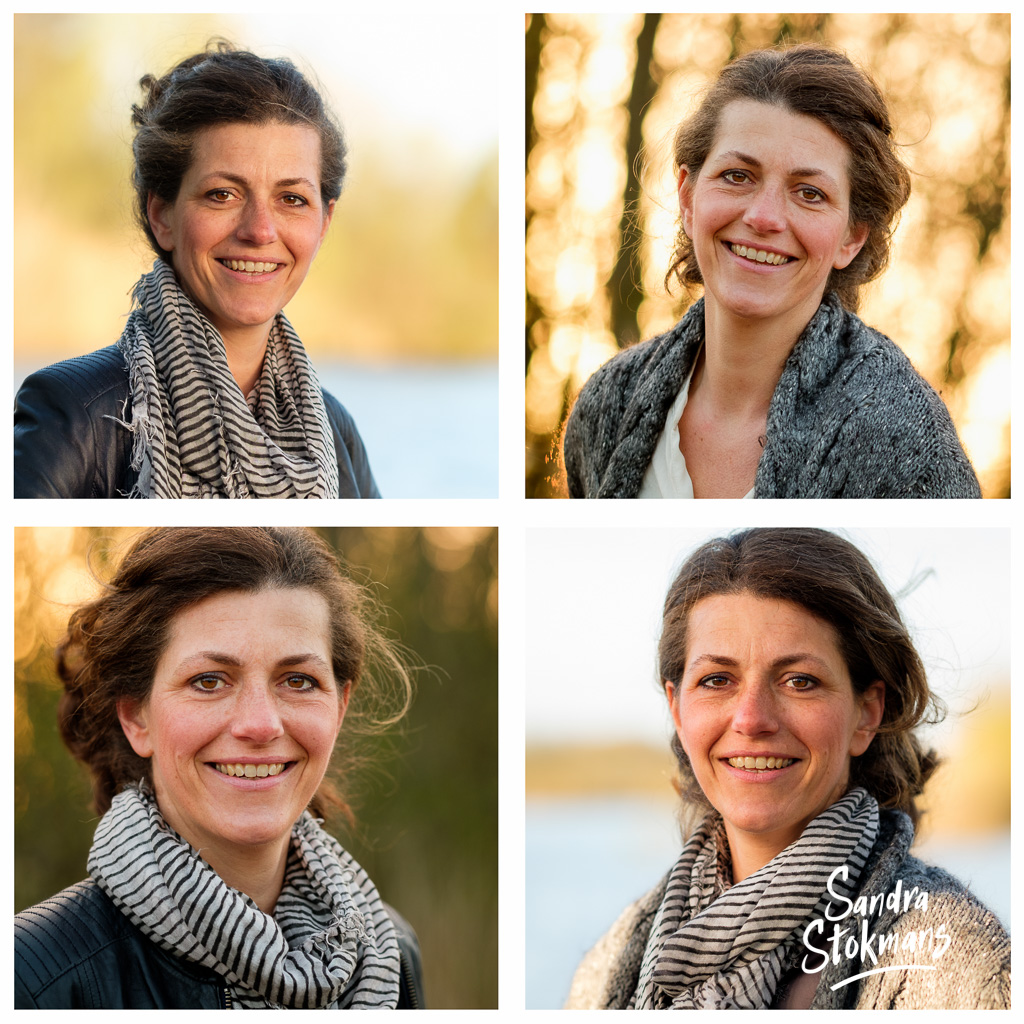 Haar keuze als profielfoto en als website foto op haar contact pagina.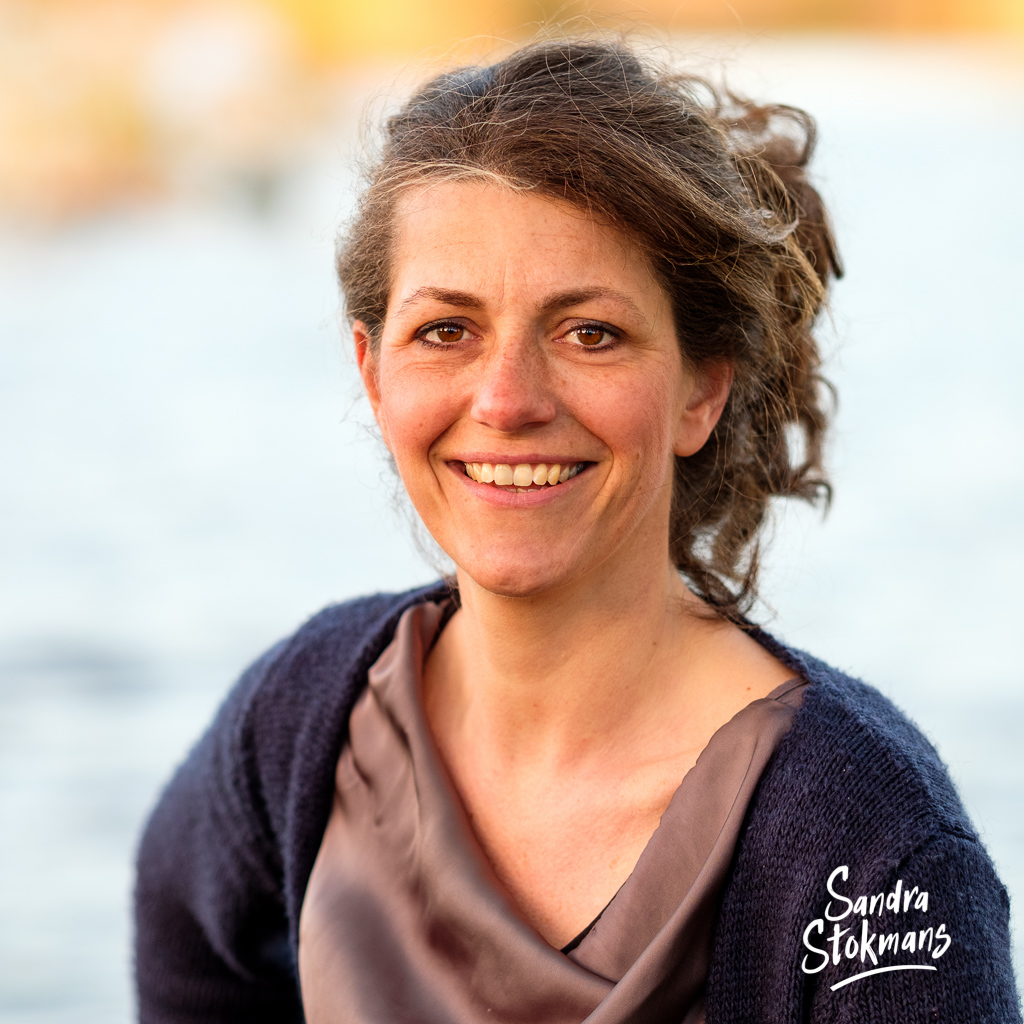 Fotos voor website
Foto's voor een website zouden informatief functioneel beeldmateriaal moeten zijn. En dat is beeldmateriaal dat relevant is voor de bezoeker. Website bezoekers hebben meestal één specifiek doel als ze een website bezoeken, en hun aandacht is selectief. Alles wat niet relevant is wordt genegeerd. Foto's die een relatie hebben tot de inhoud van je pagina, betekenisvolle, informatiedragende beelden, worden goed bekeken, en voegen dan ook een meerwaarde toe aan je website. Onderzoek laat zien dat de beelden iets moeten zeggen over de waarde van het aanbod. Herkenning zorgt voor conversie. Tijdens de voorbereiding en het fotograferen heb ik daar zoveel mogelijk rekening mee proberen te houden. De uiteindelijke keuze welke foto gebruikt wordt heeft natuurlijk een klant.
Een paar weken later hadden Ingrid en ik de fotografie sessie om de rest van het beeldmateriaal voor haar website pagina's te gaan maken. Van te voren hadden wij haar wensen goed door gesproken. Ik had haar ook het een en ander verteld hoe beeldmateriaal kan bijdragen aan een goede positie binnen een zoekmachine zoals Google. Afbeeldingen kunnen daadwerkelijk helpen om je positie in een zoekmachine te optimaliseren, wist je dat? Zo niet, dan kun je je gratis aanmelden voor Sandra's Tips!
Een kindercoach biedt een laagdrempelige en relatief kortdurende vorm van hulpverlening. Kinderen ontdekken eigen kwaliteiten en krachten om tot oplossingen te komen. Ingrid begeleidt het proces door de passende werkvormen aan te bieden. Haar coachingaanpak is nuchter, praktisch en ze geeft ruimte! Daar is ook de naam Ruimte voor IK uit ontstaan. Ze is ervan overtuigt dat als je kinderen de ruimte geeft, hun ruimte, dat mogelijke problemen die ze hebben met de juiste begeleiding opgelost kunnen worden. Ingrid zal kinderen stimuleren om zelf de antwoorden en oplossingen te vinden. Elk kind doet dat namelijk op zijn eigen manier, en ze begeleidt en ondersteunt dit proces. Ruimte voor IK is gevestigd in Maarssen en Oud Zuilen en Ingrid is werkzaam voor kinderen in Utrecht en omgeving.
De fotosessie
Ingrid had een paar kinderen als modellen kunnen regelen om uit te beelden wat ze ook daadwerkelijk inzet in haar praktijk. Ik had zelf nog een schoolbord en witbord van hetzelfde formaat meegenomen om indien nodig te kunnen gebruiken. Wij hebben gevraagd aan de meiden om verschillende emoties te beschrijven, te tekenen op de borden, zodat wij die konden inzetten tijdens het maken van de foto's voor de website. Terwijl wij bezig waren gingen de meisjes ook echt uit zichzelf tekenen (en dat was good!!). Zo zie je dat wat hen bezighoudt echt naar buiten komt als ze de gelegenheid en de materialen krijgen om zich te uiten. Ik vond dat heel mooi om te zien.
Hieronder een paar van de foto's die ik gemaakt hebt voor de website van Ruimte voor IK.
De ruimte en interactie met ouder en kind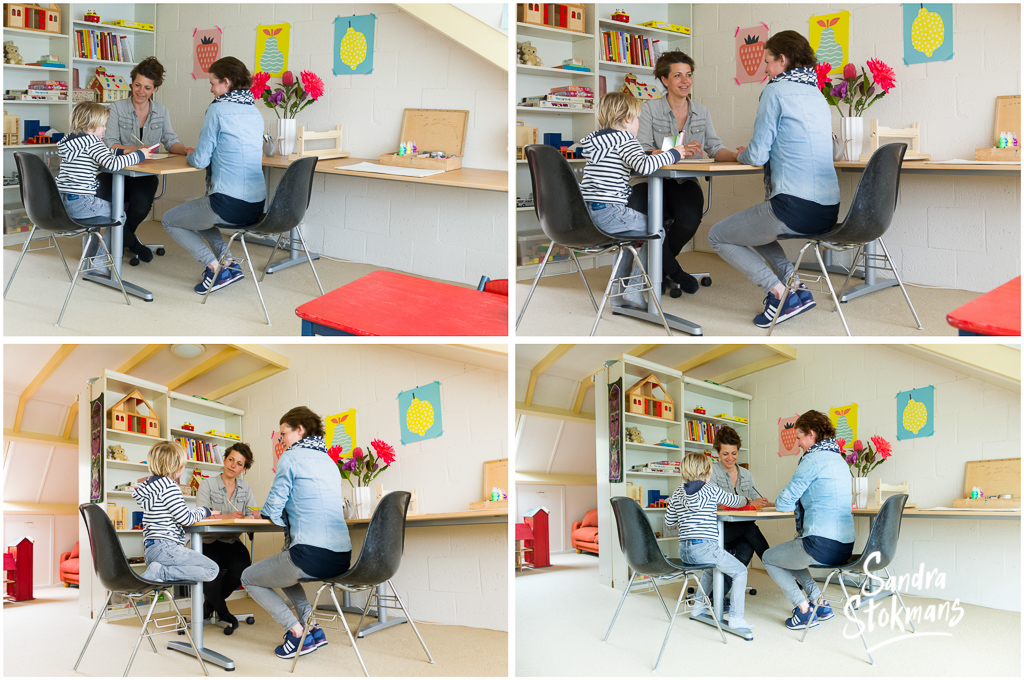 Een gekozen header foto

Spelletje spelen met kind en de interactie die dat brengt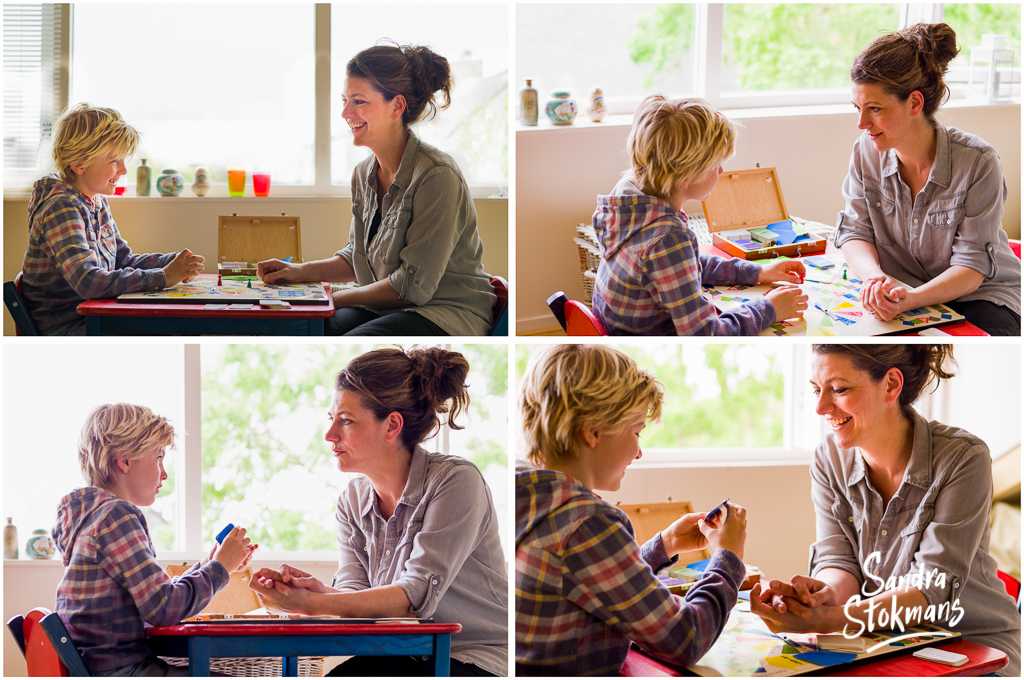 Uitbeelden gescheiden huizen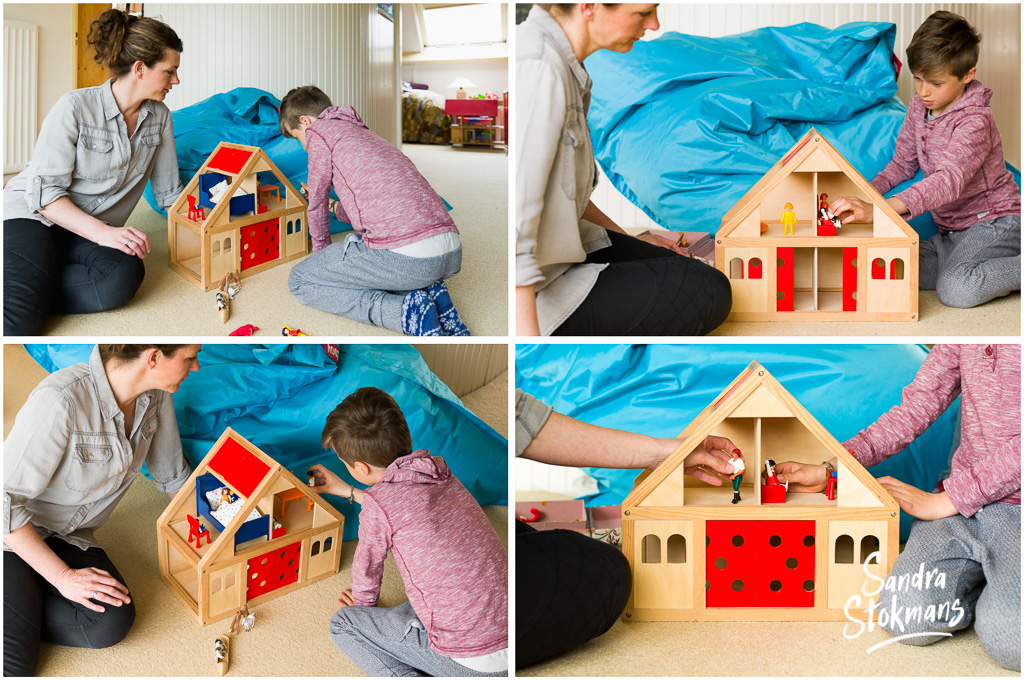 Een gekozen header foto

Een gekozen header foto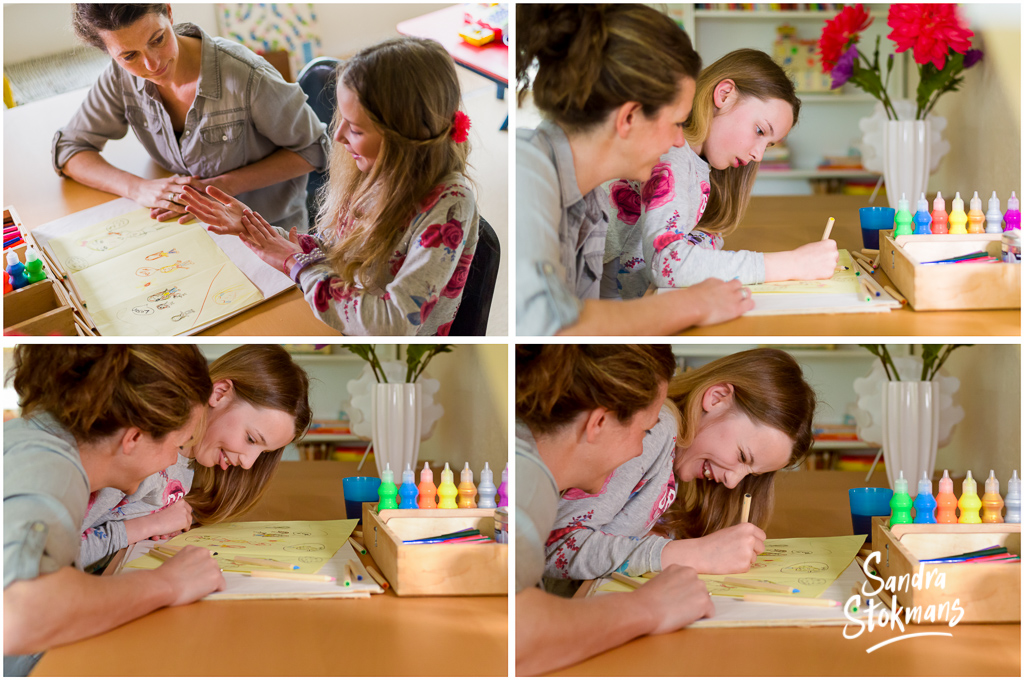 De gekozen homepage header foto

Nog wat extra foto's / materiaal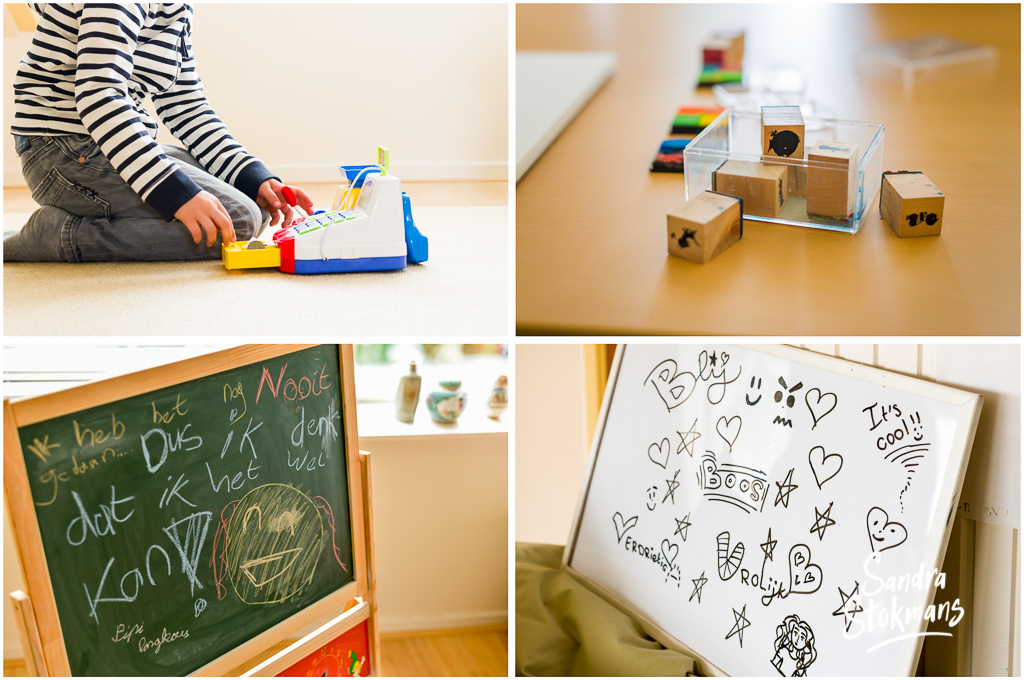 Kijk zelf nog even rond op de website van Ruimte voor IK!
---
ENGLISH
Website photo's for website Ruimte for IK (Space for ME), children's coach, Ingrid Landmeter
At the end of April of this year, Ingrid Landmeter contacted me. I know Ingrid from Panasj (hockey school method for children 3-10), and my own field hockey. I was pleasantly surprised when she contacted me and told me she needed images for the website of her children's coaching practice and asked me if I would like to do that. Of course!
Profile picture
Shortly after we made an appointment to make her a profile picture during the Golden Hour. Her practice is called Ruimte voor IK, which is translated into Space for ME, so we wanted 'space' to radiate in her profile picture. Above are some of her profile pictures, and her choice.
En is ze niet prachtig?! And isn't she a beauty?!