Een paar weken geleden werd ik gevraagd om foto's te nemen van een baby.  Een newborn shoot hoor ik je denken? Eigenlijk is het jochie geen newborn meer met zijn 4 maanden oud …  Nee, geen newborn shoot dus, foto's op mijn manier. Een familie reportage verhalend in 'documentary' perspectief. Hoe mooi is het om 'echte' mooie foto's te hebben van de dagelijkse momenten! Ik verzorg heel graag deze herinnering, het visuele aandenken, van een tijd wat achteraf veel te snel voorbij trekt. Waardevolle beelden voor later! 
Toen ik kwam was hij klaarwakker en al bijna klaar met de fles. En dit jongetje had er zin in. Hij was goedgehumeurd, lachte en reageerde onwijs leuk op zijn grote zus. Zijn grote zus kletste ook heerlijk de oren van mijn hoofd, en na wat gekke bekken, ging ze zelf spelen om af en toe even een kijkje bij ons te nemen. Toen hij klaar werd gemaakt voor zijn slaapje kwam zij, zoals elk meisje op die leeftijd vaak doet, binnen met vleugels en een kroontje op. En wat was ze daar trots op. En wat deed hij? Steeds kijken waar zijn zus was, en hij bleef geluidjes maken. Zou hij haar ook zo mooi hebben gevonden?!
Kijk zelf naar het beeldverslag van deze familie reportage!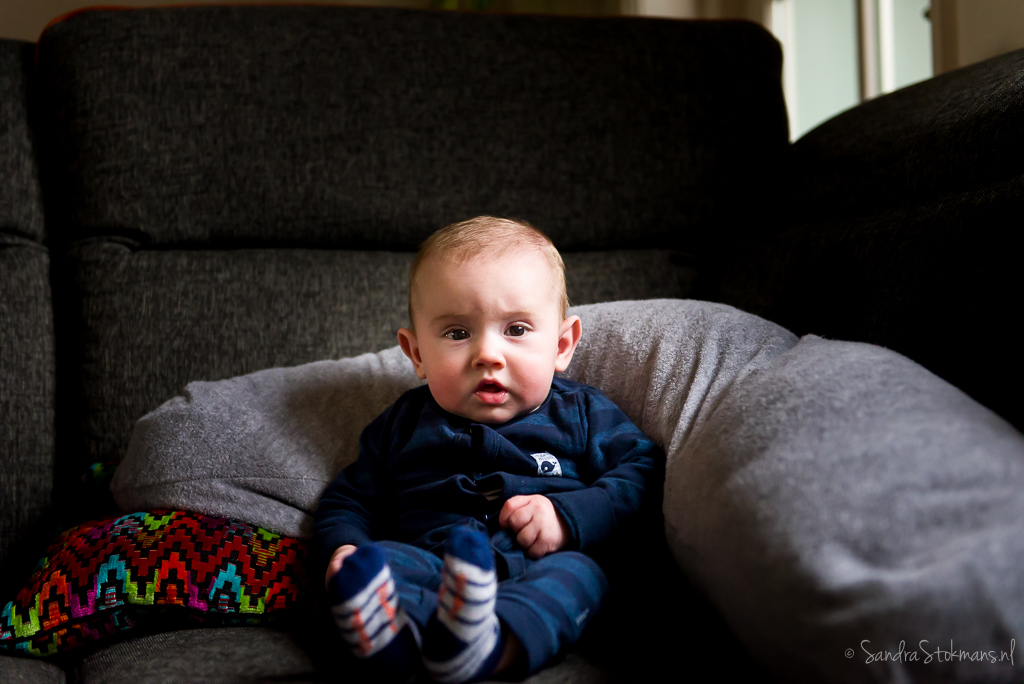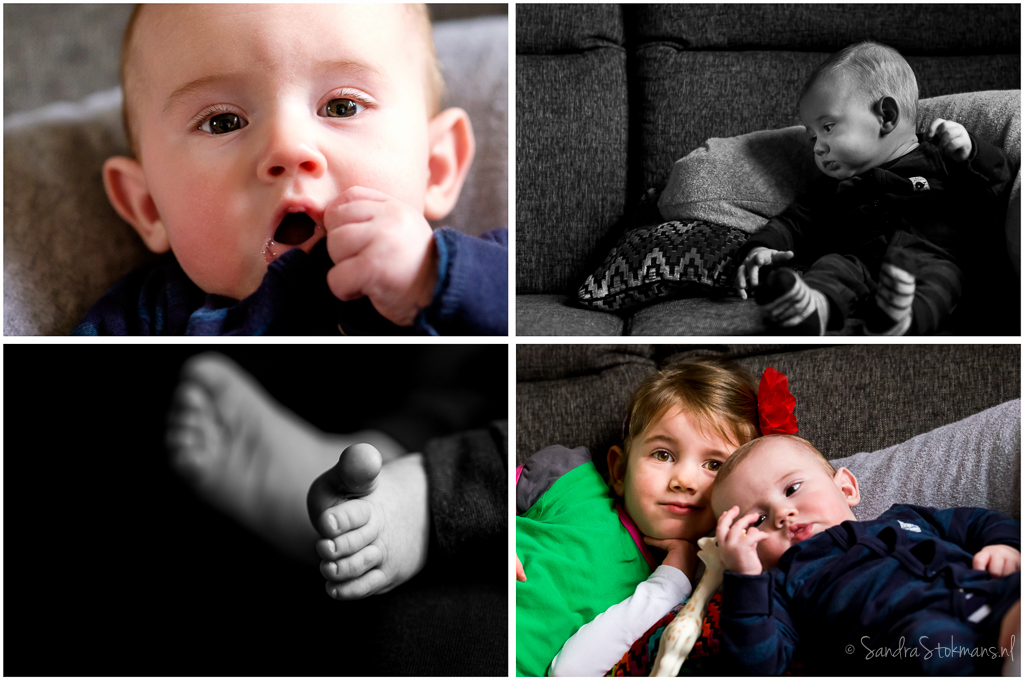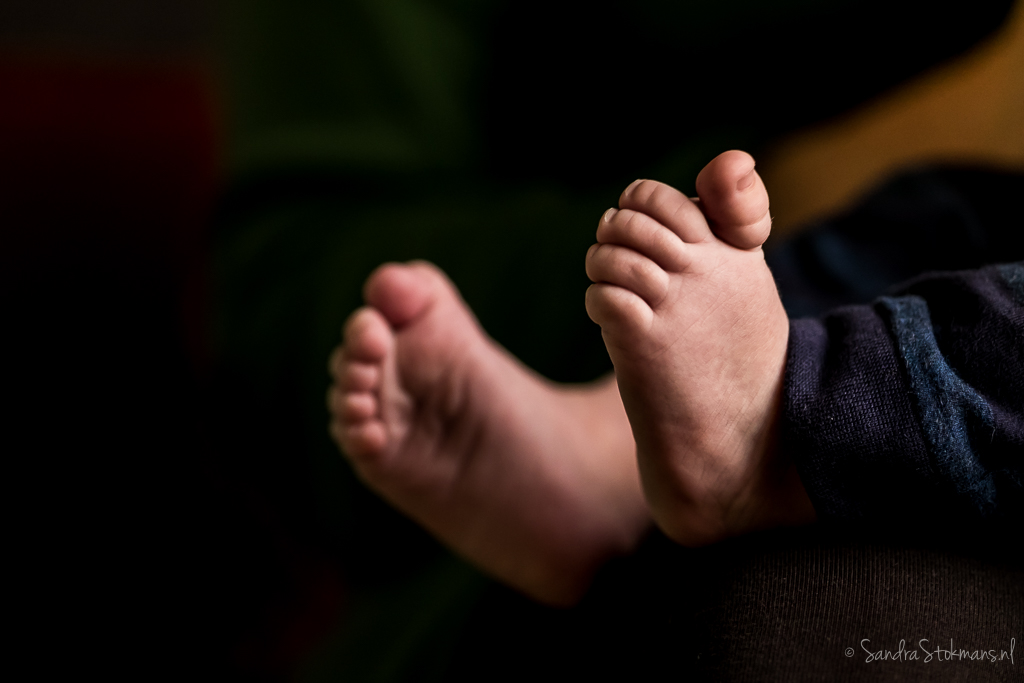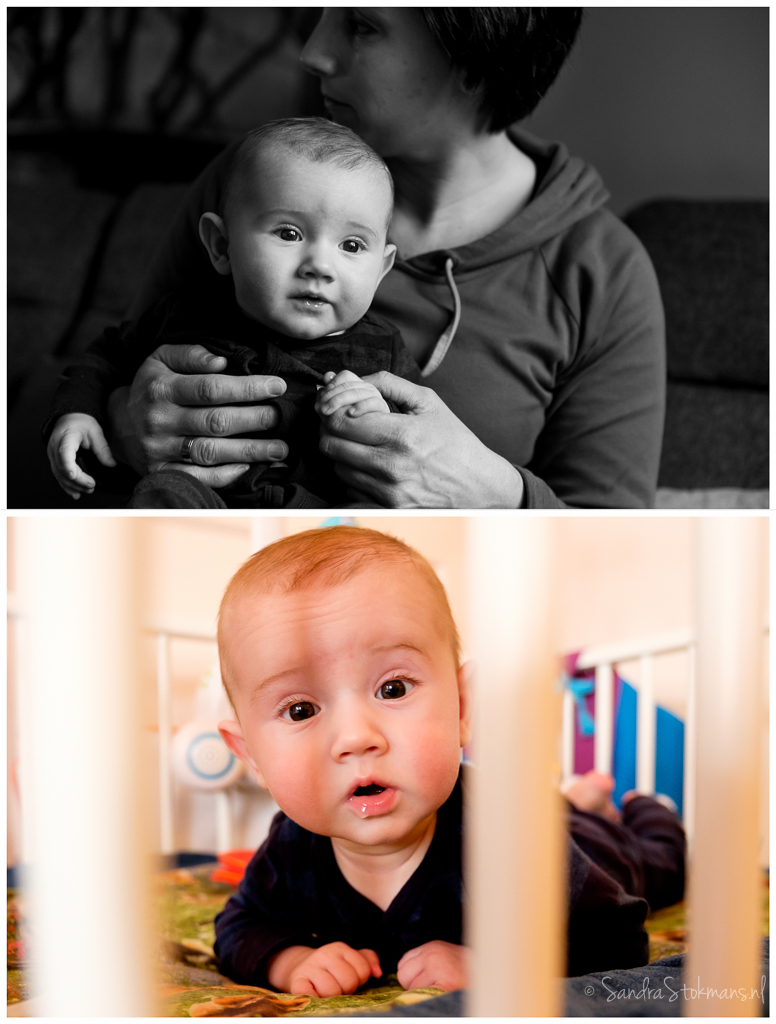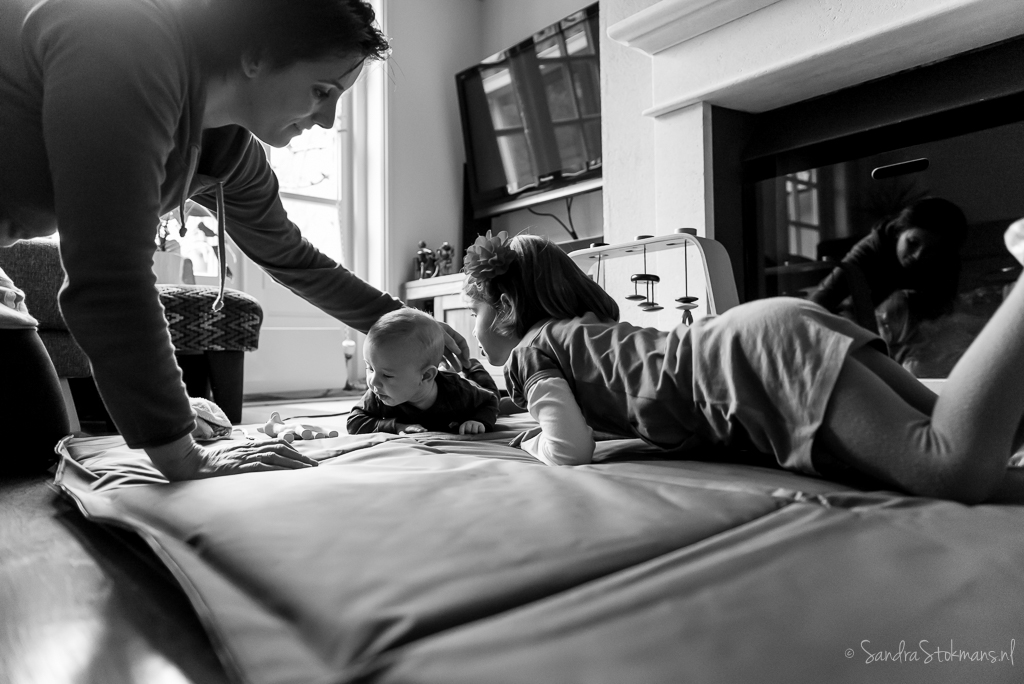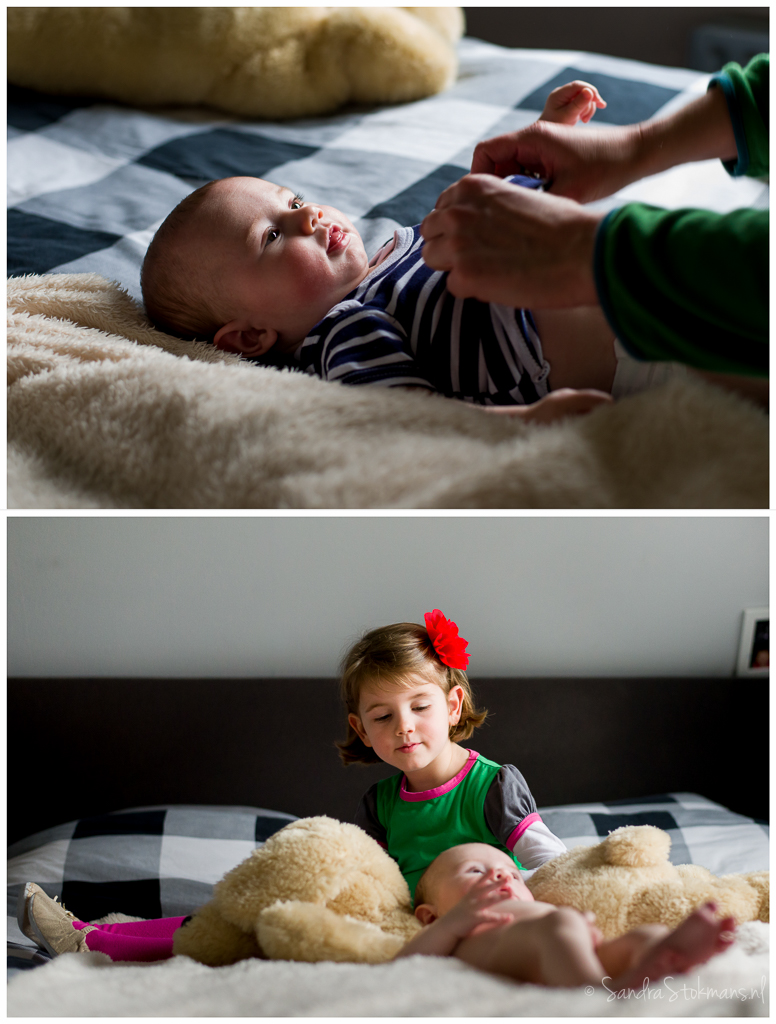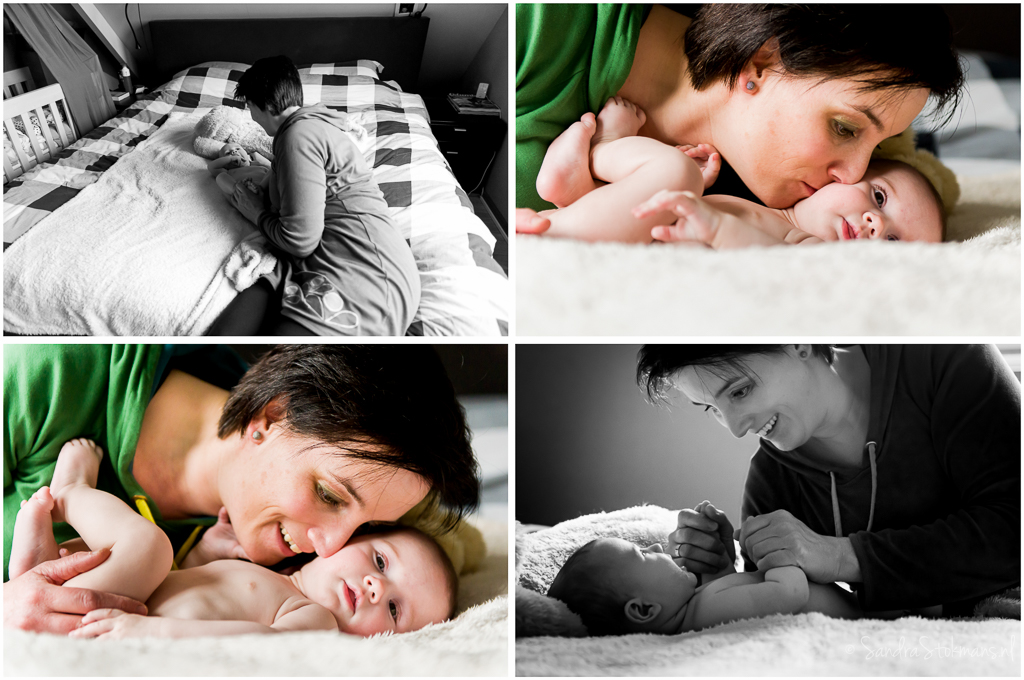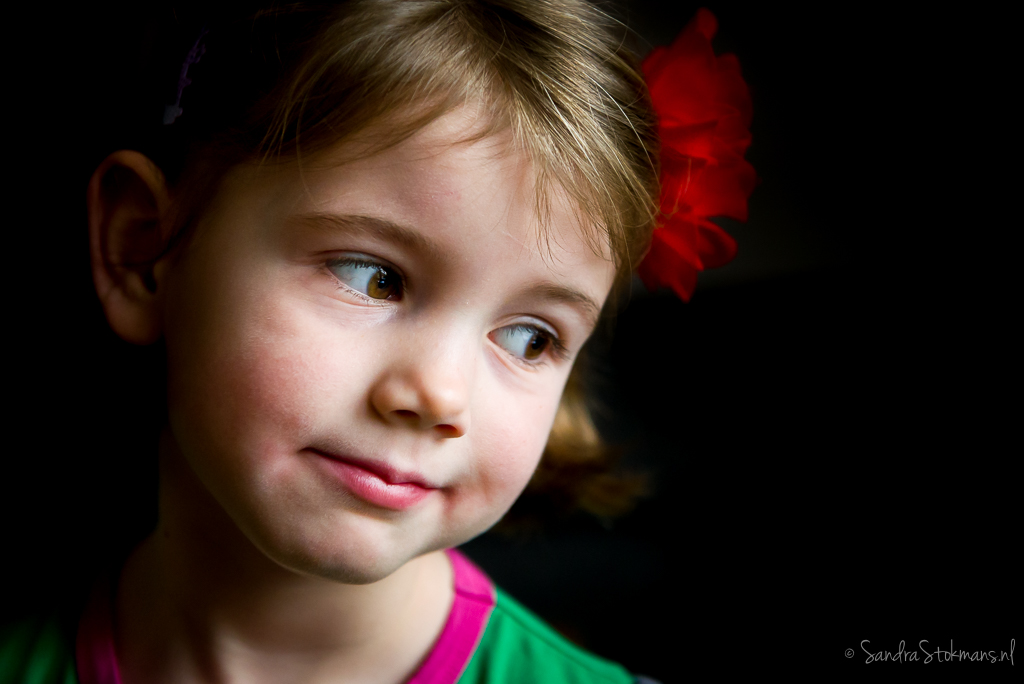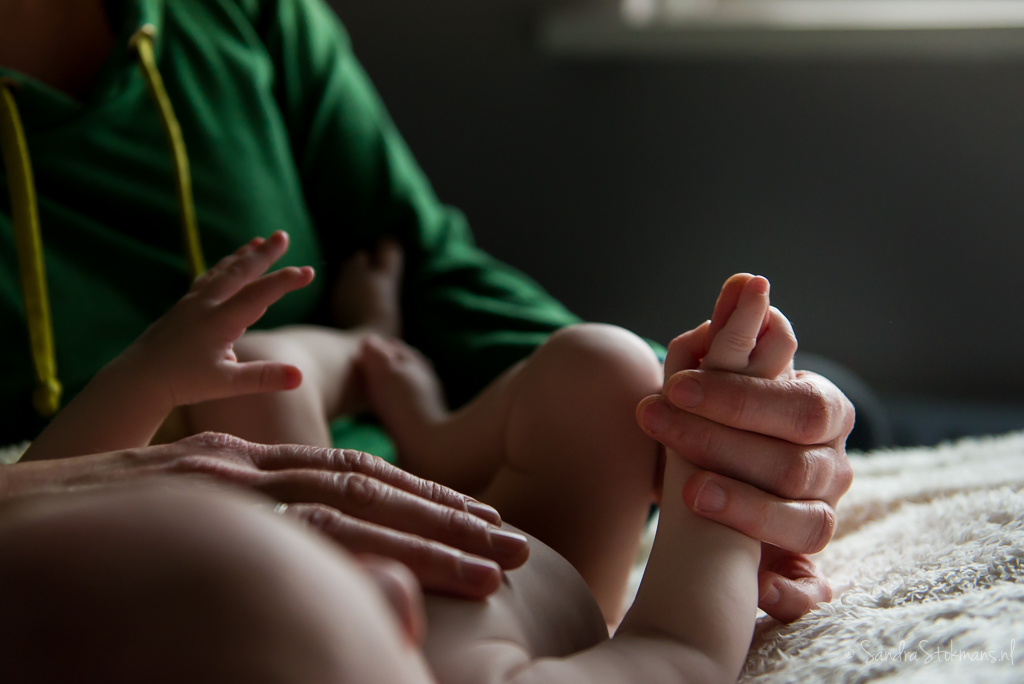 En ik moest nog even naar haar kamertje kijken 🙂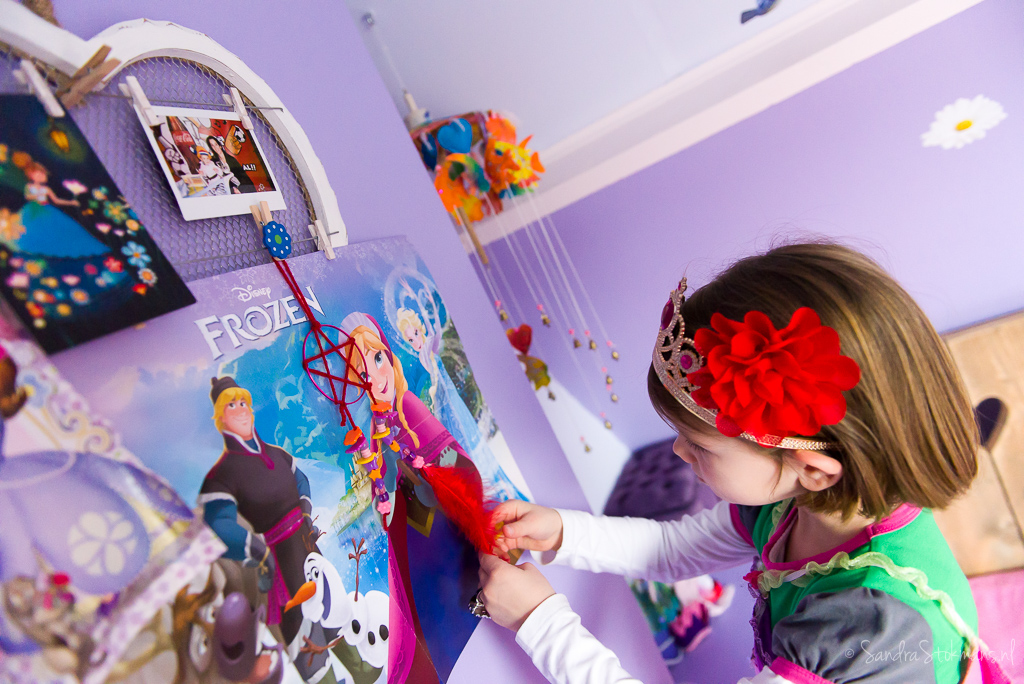 ---
ENGLISH
Family photography in Tienhoven 'Moments in your Life'
A few weeks ago I was asked to take pictures of a baby. A newborn shoot? Actually, he is not a newborn because with him being 4 months old … No, no newborn shoot, but pictures my way. Family photography in a documentary perspective. Isn't it awesome to have 'real' professional pictures of the every day moments! I love to make those memories, visual memories of a time that is fleeting. These are such valuable images for later!
When I arrived he was wide awake and he had almost finished his bottle. And this little boy was excited. He was good-humored, smiled and reacted a lot when his big sister was nearby. His sister chatted a lot, and after some funny faces, she started to play and now and then she came to take a look at us. When he was ready for his nap she came dressed up in wings and a crown, like every girl often does at her age. And she was so proud of her outfit. And what did he do? He gazed at his big sister, and made a lot of little noises. So cute. I guess he thought she looked beautiful!
Above are the pictures of this cute boy!