50 jaar bij elkaar! Dat moet gevierd worden én dat is een mooi moment om vast te leggen. Peter heeft mij benaderd om dit gouden jubileum van zijn ouders te fotograferen zoals ik dat doe. Met een documentaire fotoreportage, een prachtig jubileumsgeschenk voor zijn ouders. Die zaterdag begon de dag bij zijn ouders thuis en maakten wij een paar familie foto's. Wat een liefdevolle, gezellige familie!
Een kwartiertje voordat de eerste gasten zouden komen liepen wij in de stralende zon naar het restaurant de Nonnerie toe. Het weer wankelende een beetje die dag tussen stralende zon en wolken. En daar heb je dan ook binnen mee te maken daar waar er raampartijen zijn.
Een documentaire fotoreportage in de Nonnerie in Maarssen
De Nonnerie zelf is aardig schemerig, gezellig romantisch met kaarsen en gedimd licht. Dus ik heb het uiterste van mijn twee toestellen moeten vragen. En bij tijden en wijle vond ik dat best lastig want het was behoorlijk donker zeker als iemand niet echt bij een lichtbron stond. Hieronder laat ik een voorbeeld zien van zo'n foto en wat ik er in de bewerking mee heb gedaan. Ik ben dan benieuwd wat je ervan vindt.
De hele middag stond in het teken van Peter's ouders en ze waren omringd met het kinderen en diens vrouw en man, kleinkinderen en naaste familieleden. De Nonnerie zorgde voor een heerlijke maaltijd. En ik mocht ook in de keuken fotograferen, dat vond ik leuk! Kijk je mee?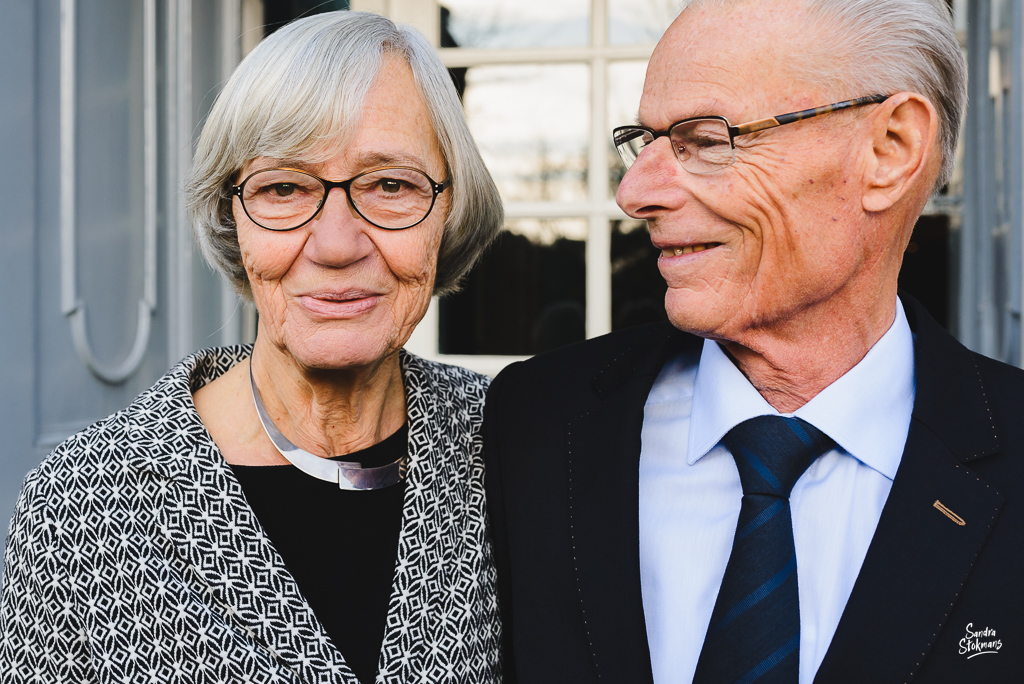 50 jaar bij elkaar! Vieren van een jubileum!
RAW (negatief van vroeger) versus Bewerkt
Het was behoorlijk donker, en dat heeft veel gevraagd van mijn camera's.
Sleep van rechts naar links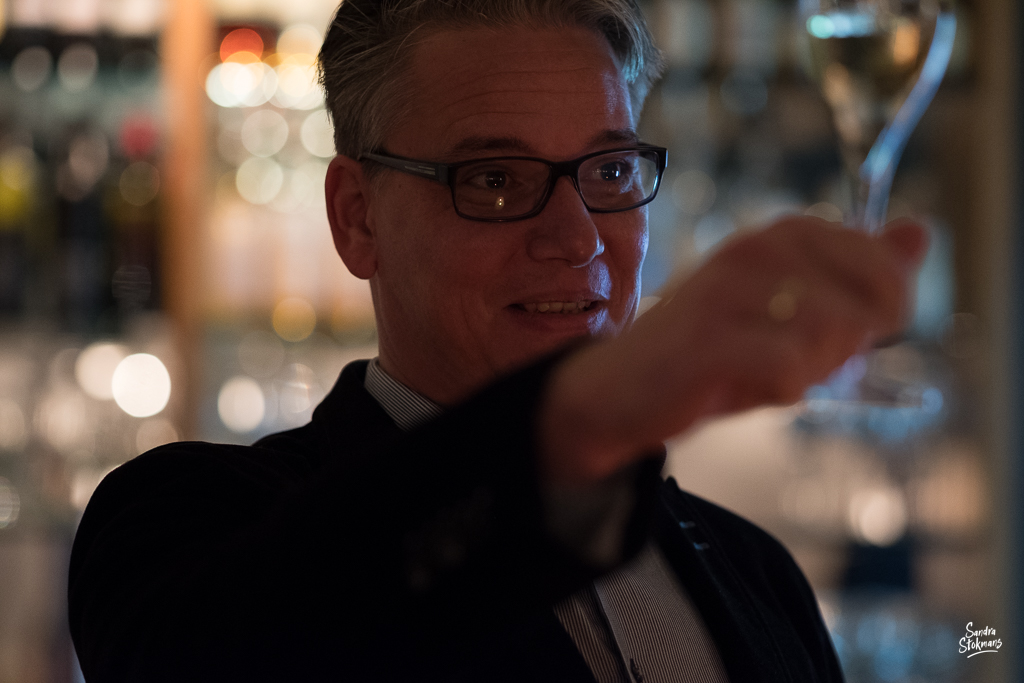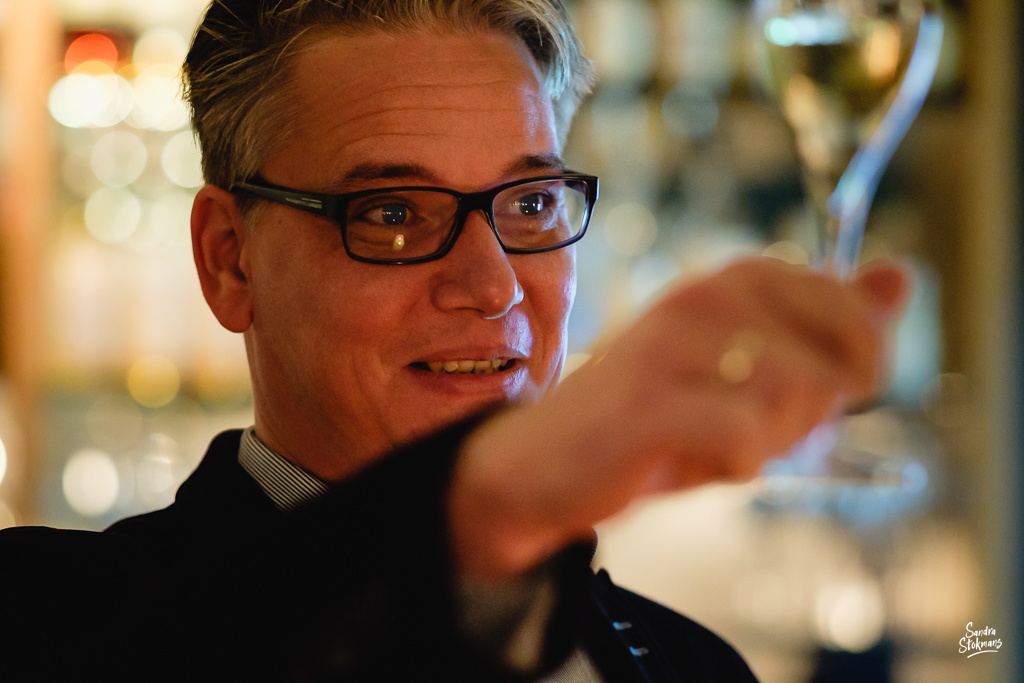 Voor de kenners onder jullie deze foto is genomen met de volgende waarden: 1/125 ss, f2.0, ISO6400, 90mm, FUJI X-Pro2.
ENGLISH
50 year anniversary celebration in the Nonnerie in Maarssen
50 years together! That should be celebrated and it is such a beautiful moment to capture in photographs and/or video. Peter approached me and asked me to photograph his parents golden anniversary dinner. A documentary session, a wonderful anniversary gift for his parents.That Saturday, the day began at his parents' home and we made a few family photos. What a loving family!
Fifteen minutes before the first guests would be arriving we walked in some radiant sun to the restaurant the Nonnerie. The weather was staggering a bit between bright sun and clouds. The Nonnerie itself has a cozy romantic ambiance with candles and dimmed lights. So I pushed both my cameras to their limits.
The afternoon was devoted to Peter's parents and they were surrounded by their children and their wife and partner, grandchildren and close family members. And the Nonnerie made a delicious meal. See for yourself!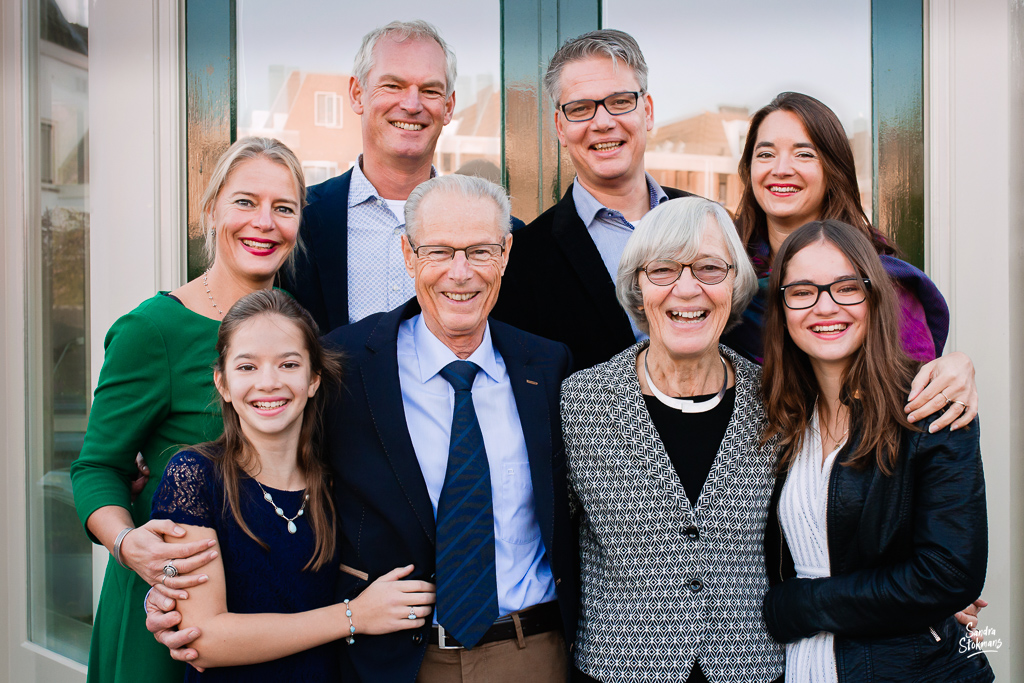 Well, enjoy the video and the photos of this documentary session (see above)!